The Alexandra Hotel, 203 Siddals Rd, Derby DE1 2QE
This was a pilgrimage nine-months in the planning! When I interview Joe from Pentrich on our podcast in Oct 2020, he convinced me that I really needed to experience Pentrich Pales and IPAs on cask, but the long winter of COVID lockdown #3 got in the way.
The venue that Joe mentioned was the Alexandra Hotel ("The Alex" for short) in central Derby. This week Steve and I arranged to meet up with Joe in the Alex to record an update to our Pentrich podcast episode, and we had an amazing evening!
The Alex is a traditional British pub with rooms, located less than two minutes walk from Derby station. It has two bars which would each seat perhaps 25 people in non-COVID times. Out the back of the pub is a large paved courtyard with at least a dozen large bench tables, as well as an eclectic mix of railway station seating.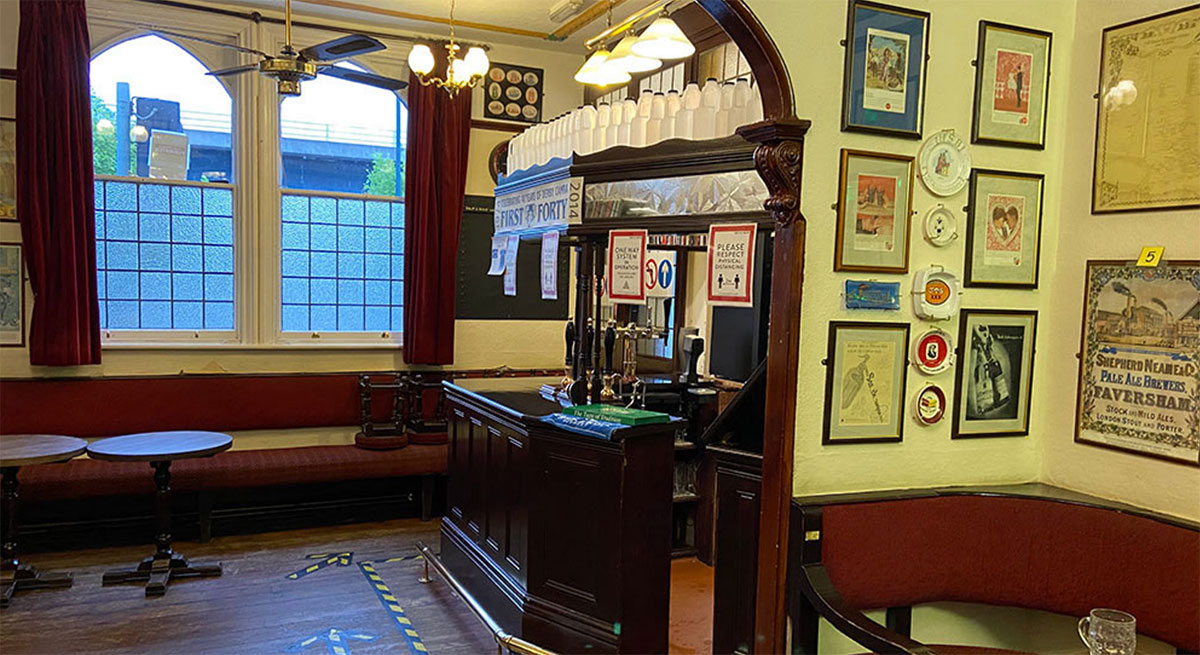 The Alex is renowned for the quality of their cellar skills, and they serve seven cask beers and three Craft keg beers, in addition to a traditional mix of pub drinks. We had coordinated our visit with Joe to ensure that they had fresh casks of the latest two Pentrich New England Pales, Aztec Smile and Flat Circle, and we were very glad that we did.
Both beers were absolutely amazing! If you are a fan of NEIPAs and American Pales, and you haven't yet sampled Pentrich on cask, a visit to the Alex should be very high on your beer to-do list.
The Alex is Joe's local, and he told us that he basically regards them as his quality control reference point. Joe knows that his beers will always be presented in perfect condition at The Alex, so he makes sure they are pouring his beers as often as possible.
One piece of advice is to check their Taplist on Untappd before you set out to visit The Alex. The quality of Pentrich on cask is well-known in Derby, and so a new cask will rarely last longer than a day or so, before it is all gone!