New Invention Brewery, Unit 2, Pinfold Industrial Estate, Bloxwich, Walsall, West Midlands WS3 3JS
New Invention Brewery was set up by Karol Kawecki in 2019 in an industrial unit just behind Bloxwich town centre to the north of Walsall. Karol's background is as a home-brewer and he now uses his 30Hl brewing plant to brew a range of modern craft beers, from IPAs to chocolate stouts and peach melba sour beers. Most of his output is for keg and cans, but he's just started brewing beer for traditional casks. He says "I brew what I like, and I like fruity beers!" And his logo "NIB" as based on morse-code symbols!
We recently visited the taproom, when it had just been moved to the ground floor (it was previously upstairs). 12 keg taps offered a range of New Invention beers, and soon they'll be joined by a couple of cask taps. We sampled the excellent Out of Focus 4.5% pale ale, dry-hopped with Citra & Mosaic, Chasing Sunshine 4.2% tropical pale ale with mango and passionfruit, and Total Eclipse chocolate orange stout. We also had a sample of Strawberry Split, a sweet and easy-drinking 4.4% strawberries and cream pale ale. A wide range of New Invention beers were also on offer from tap and to take-away. The well-stocked fridge offered canned beers from New Invention and other micro-breweries, and the freshly-cooked pizzas are also very tasty!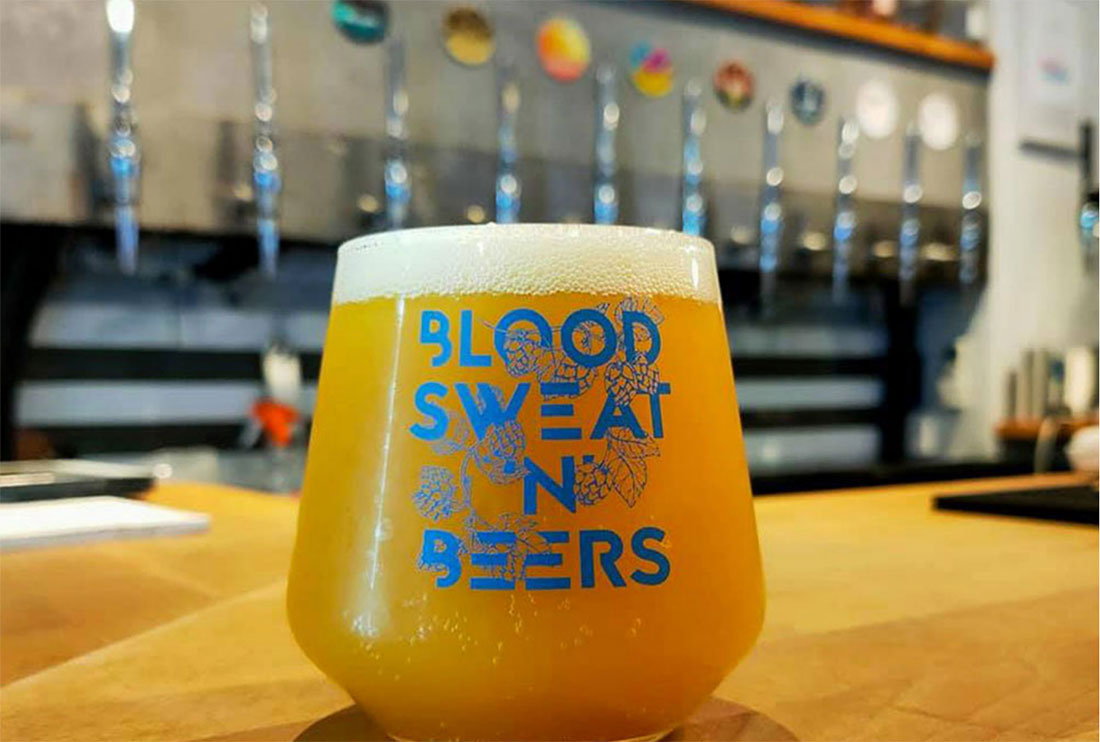 The taproom can be found on a small industrial estate just behind Bloxwich town centre, off High Street and Pinfold and behind the Wheatsheaf pub. There are regular bus services to and from Walsall town centre, with its railway station and frequent trains to Birmingham. The taproom is children and dog-friendly, and is usually open on Fridays (1700-2200) and Saturdays (1400-2200). It seats around 30-40 folks, and in the summer you can enjoy the outside "car park" experience. New Invention beers are sometimes available in other micro-pubs, including occasional tap-takeovers.
New Invention Brewery is well worth a visit if you're in the Walsall area, and there are several great beer pubs in the town centre.