London Craft Beer Festival, Tobacco Dock, Tobacco Quay, Wapping Lane, London, E1W 2SF
This was the fifth year in a row the TWICB Team had descended on Tobacco Dock for this iconic and keenly anticipated beer festival in Wapping, London.
We arrived early and in high spirits and eagerly awaited the festival opening waiting in the warm sunshine. With over 800 different craft beers on offer from over 100 breweries we were keen to get stuck into the afternoon session, the first of the day.
This time it was all the more exciting as we were anxious to sample the first pours of our collaborative brew with Phantom Brewing. It was literally just 14 days between commencing the brew in Reading and pouring it at the festival.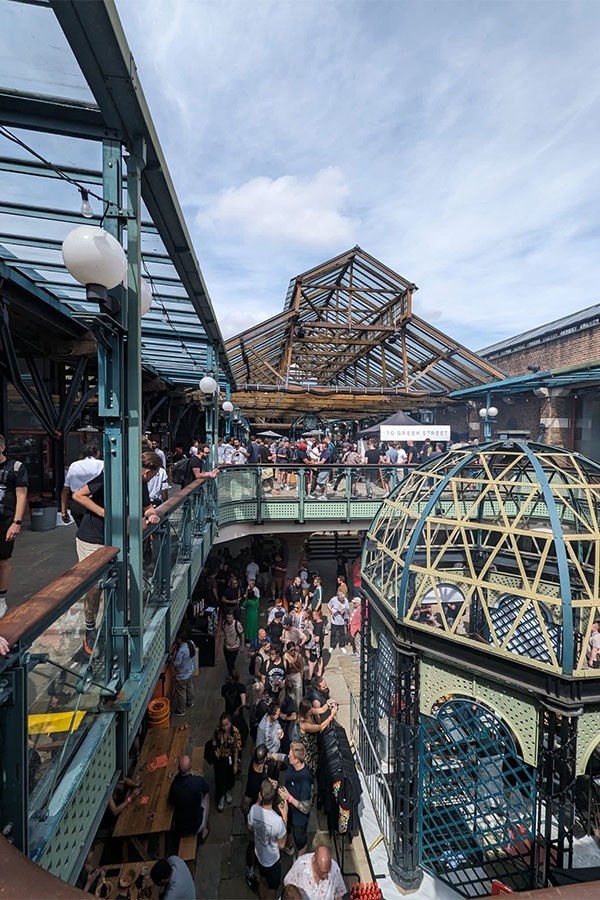 Tobacco Dock is an event venue based in a Grade 1 listed tobacco warehouse built in 1812. The LCBF occupies around half of the available building, which is nicely subdivided into different sized rooms, with interconnected walkways and staircases. On the lower level, there are wonderful brick vaults, again divided into rooms and interesting spaces.
Our first port of call was of course to the Phantom Brewing stand to taste our collaborative beer that Rob and Steve helped brew a fortnight earlier. The beer was called, "Tell me About Your Beer Journey" and anybody who listens to Rob's Podcast all know why! This 7% NEIPA tasted great and we couldn't resist having several glasses to savour it.
The place was buzzing with excited beer drinkers throughput the large venue as we spread out to enjoy the delights of the festival. The promotors WE Are Beer had cleverly arranged an app which listed all the beers, so our beer drinking day could be planned with military precision. However after several hours of drinking we found ourselves going with the flow and picking beers at random as we chatted to brewers, and fellow drinkers and absorbed the atmosphere.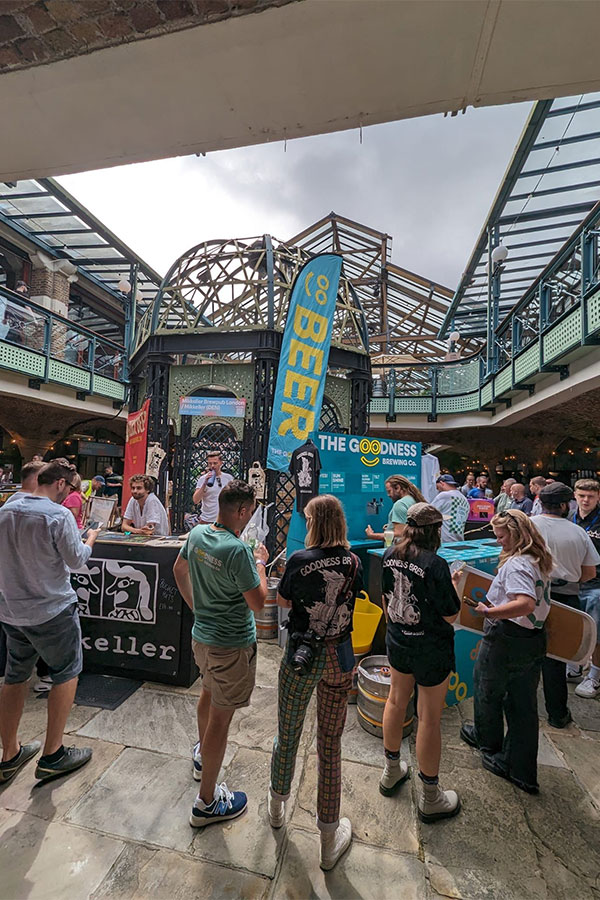 Culinary delights were not in short supply either, as eight different street food vendors offered an array of delectable options. From pizzas and burgers to seafood, chicken, pastas, and Greek dishes, attendees were treated to an assortment of flavours that harmonised with the diverse beer selection.
In a year awash with craft beer festivals, this one unquestionably rose to the top. Its unique blend of historical setting, curated beverages, and convivial atmosphere set it apart.
As the festival concluded, attendees departed with a shared sentiment: an eager anticipation for next August when they could once again converge at this exceptional event to raise their glasses in collective celebration.
Cheers!