Full Circle Brewery & Taproom, Hoults Yard, Newcastle upon Tyne NE6 2HL
Full Circle Brewery was established just over 2 years ago in late 2019 and quickly made a name for itself. The brewery was awarded 2020 Best Newcomer by Beer52, and ranked in the top 10 new breweries in the World by RateBeer in 2020. It is situated about a mile away from Newcastle City Centre and, if you like exercise, there is a pleasant walk along the Tyne to reach it.
The Full Circle Taproom is located on the first floor of the brewery building. Here you can immerse yourself in the brewery environment, as the glass-fronted taproom overlooks the entire brewery. With enough tables and seating for up to 80 people inside, the taproom is immaculately kept and scrupulously clean. If the weather is good there is a large seating area at the front of the building and also a newly constructed garden area with a half a dozen tables.
The bar offers up to 20 different cask and keg beers featuring their core range, seasonals, collaborations and guest taps from some of our the best craft breweries. Wine, spirits and soft drinks are also available for those so inclined.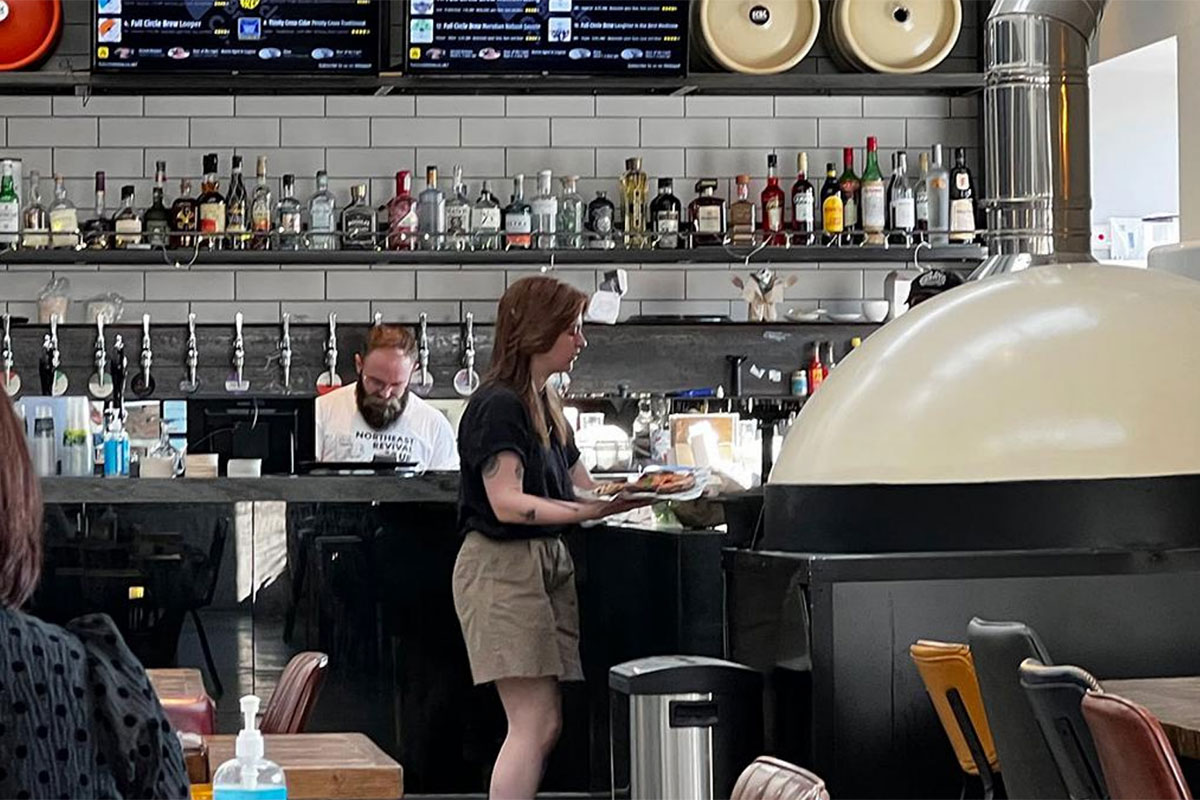 When I visited in late March I started with a flight of 3 Full Circle core beers and then gradually worked my way through the beer menu. There were some terrific beers available including a stunning barrel-aged farmhouse saison which was the pick of the tap. Freshly made pizzas, cooked on the premises, are available and were quite delicious, the perfect accompaniment to craft beer. The taproom welcomes bookings as well as walk-ins and is open from Wednesday through Sunday. Check their website for opening times and to book. Table Service is still the norm here and ordering is made via a QR code and the ReOpen website. It's quick and easy to use once you have registered your details and method of payment. Newcastle is certainly a great place to visit for craft beer fans with many excellent pubs, bars and brewery taprooms in the city and it's a destination I thoroughly recommend.