Beak Brewery & Taproom, Unit 14 Cliffe Industrial Estate, Lewes BN8 6JL
In the last twelve months there are few Craft Breweries in the UK who have generated more excitement around their IPAs than Beak. Based just outside Lewes town centre, Beak are just a short, ten minute walk alongside the A26. Since they fully opened their Taproom in 2021 we've been trying to find the opportunity to get down to Sussex for a visit, and we finally made it on a sunny Saturday in early April.
Beak are located in a modern industrial unit, towards the end of a cul de sac, with a highly impressive chalk cliff as a backdrop. On approaching, you can't fail to be impressed with their outdoor seating, which offers covered and heated facilities for at least 75 customers, along with a regular popup food offering. Inside the building there is further seating for an additional 50 people, surrounded by tanks and barrels. Service is delivered from a central bar, offering 12 keg lines, of which 10 were IPAs or DIPAs, and which went down very well with us.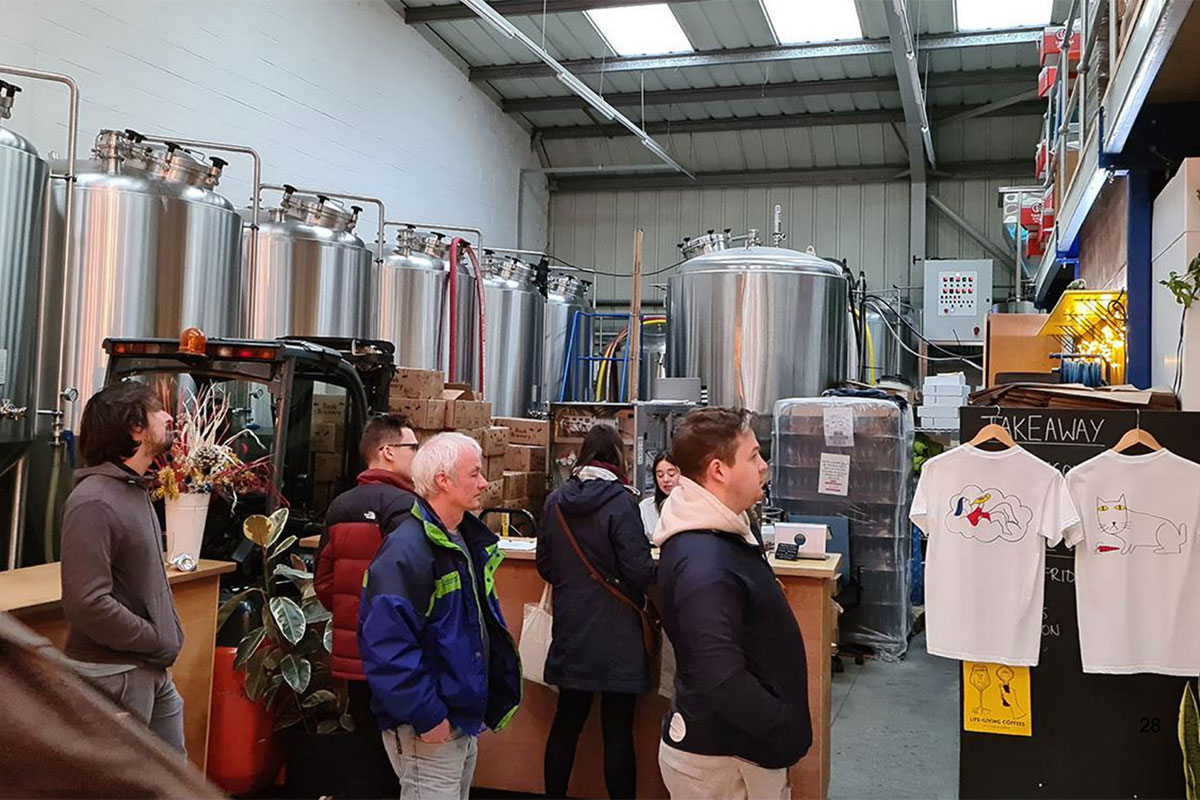 We arrived in the middle of a launch event for their new Spin IPA, brewed in collaboration with a local cycling club, so the cyclists were out in force, getting stuck in to the superb fresh IPAs on offer. In summary, the combination of two very different, but equally attractive Taproom experiences at Abyss* and Beak in Central Lewes, make this delightful corner of East Sussex a must visit for all UK Craft Beer Fans.