Cafe Beermoth, Brown Street, Manchester M2 1DA
I think it is fair to say that, we do a lot of Craft Beer drinking in the UK in fairly basic or rustic surroundings. Don't get me wrong, I have never sat in a Taproom drinking fresh Craft Beer that didn't please me. However there are certain Taproom experiences where you sit down, look around and say, damn, this is nice!
One such place is Cafe Beermoth, which opened close to the Arndale Centre in Central Manchester in 2015, and literally oozes class. The bar seats at least 100 people in a combination of booths and cafe-style tables.
The bar has rotating cask & keg craft beer and an extensive bottle menu. Beers are from the UK, Belgium, Germany, other parts of Europe and the United States.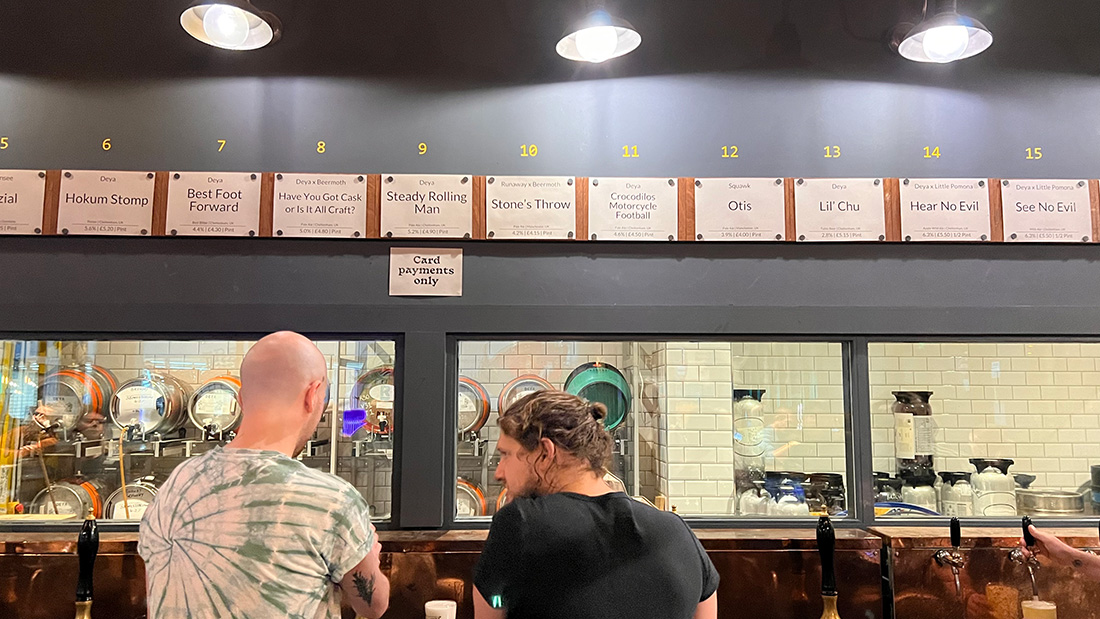 When we visited last week, they were pouring ten keg and seven cask beers, including a DEYA Tap Takeover that featured the first ever pouring of Steady Rolling Man on cask! It should be no real surprise that DEYA should choose Cafe Beermoth for this most-special of launches, as the bar is in the very upper echelons of the UK Craft Beer Scene.
The bar serves a range of cold meat and cheese plates, as well as some awesome looking gourmet sausage rolls, and if for some bizarre reason the draft beer list doesn't please you, there is also a full-bar service of wines, spirits and soft-drinks available.
If you haven't yet had the pleasure of whiling away a few hours in Cafe Beermoth, you need to make it a priority the next time you are in the Northwest.