Bristol Craft Beer Festival, Harbourside, Bristol
The Bristol leg of the 'We Are Beer' summer festival circuit has been on our to-do list for a while, and this week we finally got ourselves organised to attend. Schedules allowed us to head West at lunchtime on Friday, giving time for a very pleasant couple of hours' warm-up, split between the magnificent LHG Brewpub, and the iconic Small Bar, either of which would be enough to justify a trip to Bristol on their own. Suitable primed, we were in the queue just before opening time, ready to put our best foot forward for the five hour evening session at the Bristol Craft Beer Festival.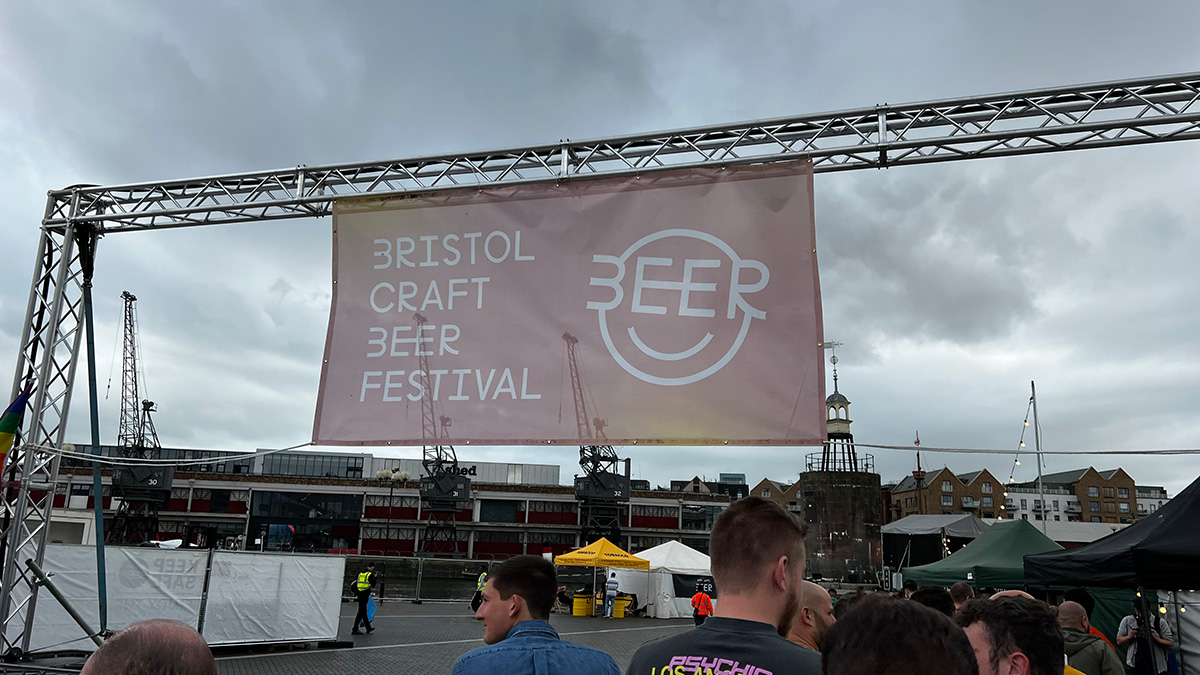 The BCBF has a fabulous location on the quayside in the centre of the City, although it is rather reliant on decent weather as the seating is all outdoors. Fortunately the weather cooperated, and the Friday evening session was pleasantly busy, without being quite sold out, so there was never an issue finding a table to sit at. The Festival site is similar to Beer Central in that the food stalls and the toilets are some distance from the bar areas, in their own separate compound.
The bars were setup across five large marquees, with the emphasis being very much focused on West Country Breweries, with a few UK representatives from further afield. Highlights for us included Vault City (of course!), Yonder, Twisted Wheel and one of the emerging stars of the UK scene, Barons.
Stu and Jas from Yonder were doing a roaring trade dispensing their incredible 9.5% Tropical Fool from a slushie machine, complete with umbrella and cocktail cherry!
The only International Brewery was Amundsen, but boy did they make their presence felt, dispensing incredible Dessert in a Can Imperial Stouts all night long, backed up by complementary luxury cream doughnuts!
The consensus from our group was that we would have liked to see perhaps a couple more overseas breweries present, but there was plenty of amazing beer to drink, and we had a great evening, without ever thinking about sampling the same beer more than once.
Calendars permitting, we will definitely be back next year!