Two Brews Bottleshop & Bar, 11 Church Street, Colchester CO1 1NF
Two Brews is an independent craft beer bottle shop and bar located in Colchester town centre.
My love affair with craft beer owes its beginnings to Two Brews. Around six years ago, I wandered into their establishment, a die-hard fan of mass-produced lagers (embarrassing, I know), and found myself seeking enlightenment from Paul Stephens, the owner. Patiently, Paul guided me through the universe of craft beer, and the rest, as they say, is history.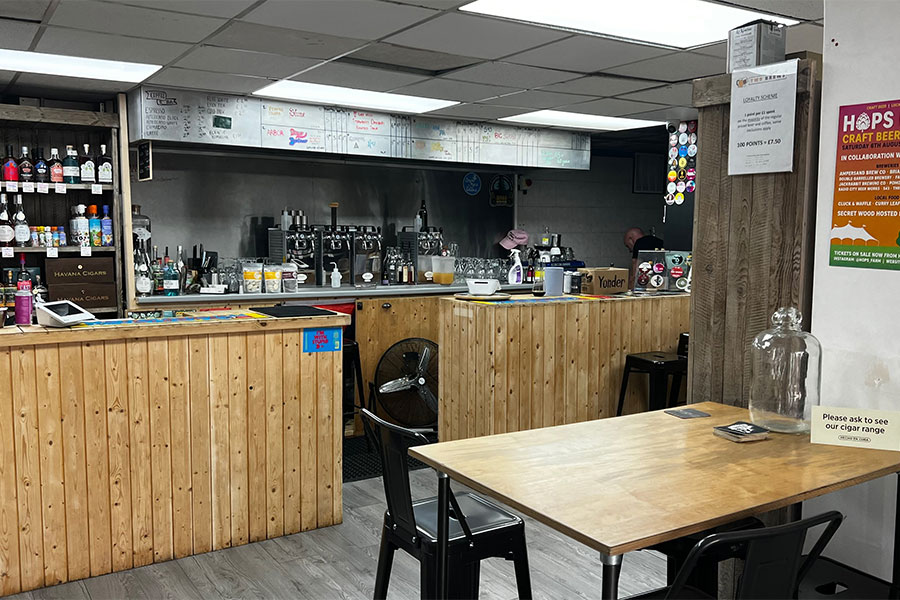 Since then, Two Brews has evolved significantly. Having moved to a more spacious location close to Colchester high street, it's transformed from a mere bottle shop into a genuine craft beer haven—a bar of authentic craftsmanship.
Stepping into the main bar area reveals a delightful sight: 12 craft keg taps in constant flux, showcasing an ever-revolving selection of fresh brews. Remarkably, in all my visits as a regular patron, I've yet to encounter the same beer on offer.
Complementing this dynamic tap line-up are three double fridges and two single ones, stocked to the brim with the latest brews and diverse styles. Notably, even the stouts are diligently refrigerated, maintaining their prime condition for immediate enjoyment— whether you're opting to savour on-site or take the experience home, the price remains the same.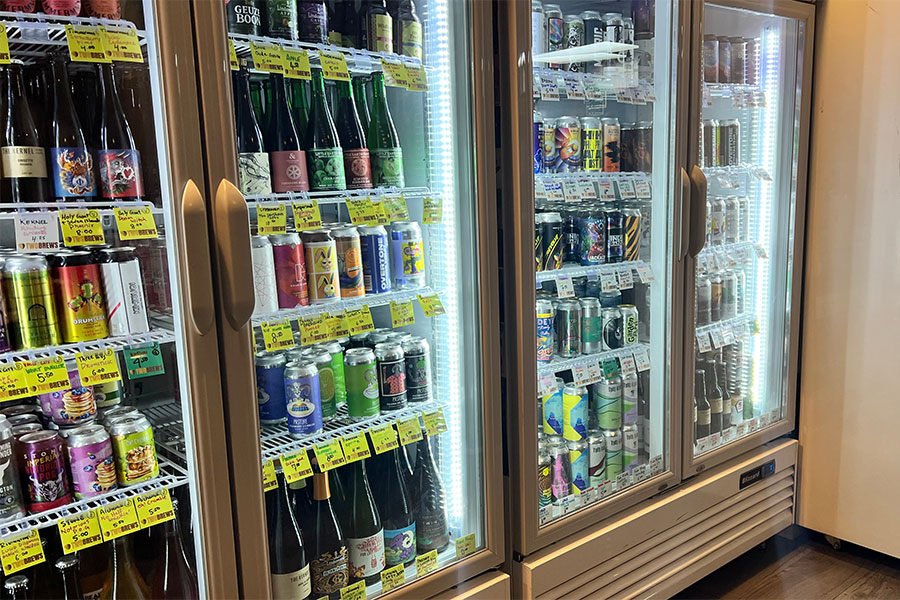 Spread across three levels, the premises offer ample seating, with a spacious cellar; the bustling main bar on street level, and an inviting upstairs space furnished with a large sofa and additional seating.
The beer selection, both on tap and in the fridges, is nothing short of exceptional. Two Brews prides itself on featuring emerging breweries from all corners of the country, spotlighting an impressive array of sour beers, German lagers, and Belgian delights.
Interestingly, the name "Two Brews" also reflects their dedication to coffee—where freshly ground beans and an impressive coffee machine cater to aficionados inclined that way.
Moreover, the cellar frequently hosts special events and regular food evenings, adding a layer of vibrancy to the establishment.
In a locality somewhat lacking in craft beer bars, Two Brews stands tall as a flagbearer, consistently offering an ever-evolving menu of superb beers. It's a place I frequent regularly to explore their ever-changing landscape of craft brews.