Town Mouse Ale House, Basement, 11 St Mary's Place, Newcastle Upon Tyne, NE1 7PG
The Town Mouse is to be found on St Mary's Place between The 5 Swans Wetherspoons pub and 'Get Stuffed', and is a 3 minute's walk from both Haymarket and Newcastle City Hall. When we visited, Google maps told us we had arrived at the location but we thought we were going mad as we couldn't see it. What we hadn't realised was the bar is subterranean, and when we finally looked towards the ground, there it was in all its glory.
The Town Mouse is perfectly named as it is small, cosy and perfectly formed. A few steps down from the pavement and you enter an Aladdin's Cave of Craft Beer. 6 cask pumps and 8 keg taps greet you together with a well stocked beer fridge, and a friendly welcome from the knowledgeable staff. The premises has seating for perhaps 20 people plus a couple of tables and seating at street level. It's snug and full of atmosphere.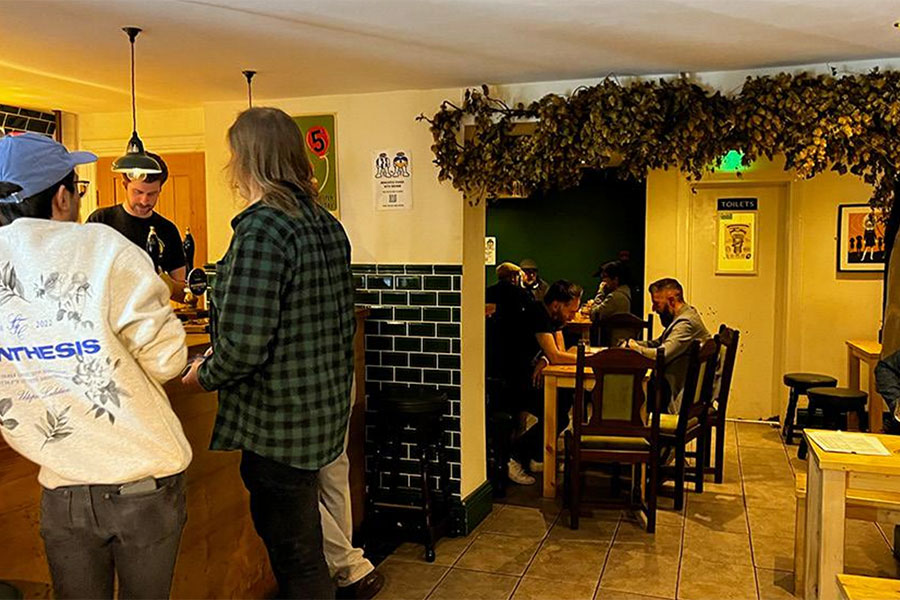 Walk-ins are welcome but you can also reserve tables in advance which is probably a good idea considering its size. During our visit we worked our way through the keg list which included beers from Neon Raptor, Brass Castle, Deya, Newbarnes and Vault City. The cask beers are impeccably kept too and the bar has won Newcastle's CAMRA Pub of the Year on 3 separate occasions. The cask options were beers from Wylam, Bone Machine, Mad Squirrel, Deya and Elusive Brewing. None of your common and easy to get beers here.
Tap takeovers are common at The Town Mouse and we were disappointment that we were going to miss aCloudwater Takeover scheduled a couple of weeks hence, including a visit of Cloudwater's owner himself PaulJones. The Town Mouse certainly keeps great company.The Town Mouse is open every day from 2pm until late and from noon on Friday and at weekends.Overall this was a fantastic Craft Beer experience and we stayed here much longer than anticipated, enjoyingthe great company of the owner and bar staff. Newcastle is blessed with some great breweries and taprooms, but if you find yourself in this delightful city make sure you don't miss this little gem.