Tilt, City Arcade, 2 Union St, Birmingham B2 4TX
The TWICB Team were out in force in Birmingham earlier this month to attend Beer Central (review in last week's Issue 133). However, before the festival started we enjoyed an hour or so in this fascinating little bar.
Called 'Tilt' for reasons that will become apparent, this neat craft beer bar is located in the main shopping area in Birmingham City Center, the perfect location to attract those tired of browsing the shops and in urgent need of refreshment.
'Tilt' has an array of 21 classic pinball machines, arranged in three areas on three floors. I've personally never played pinball while drinking craft beer at the same time but it looks an absolute blast.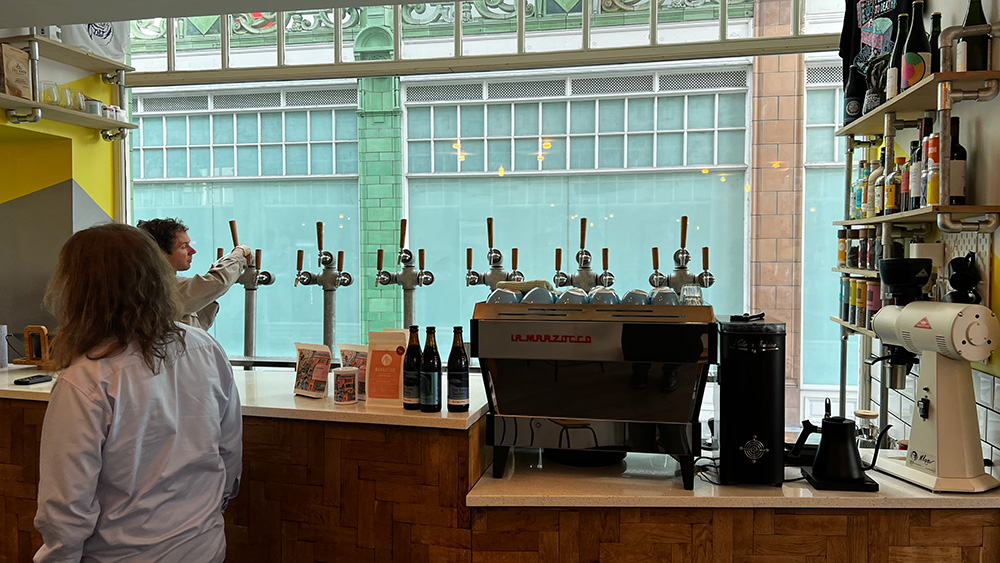 The main bar comprises of 18 keg taps, together with a well-stocked double fridge. There was an interesting selection of beers on the menu of which many were sours. Beers from Turning Point, Lost & Grounded, The Kernel, Elusive, Abbeydale, Alefarm, Full Circle, Yonder and Burley Oak were all well represented. Speciality coffee is also available.
The bar area was surprisingly spacious, with many tables available on the ground floor and a further room upstairs as well as in the basement. The volume set on the pinball machines was quite low so there wasn't a problem with background noise and the atmosphere was quite convivial.
Food was not available directly, but customers were welcome to bring their own along or have it delivered for consumption on the premises.
Tilt is open 7-days a week from 10am until late, and is certainly worth a visit.