The Wee Vault Tasting Room, 7A W Maitland St, Edinburgh EH12 5DS
The Wee Vault Tasting Room and Bottleshop is one of the more unique and interesting taprooms in the UK. Situated in central Edinburgh just a 2 minute walk from Haymarket Station.
The taproom is tiny – literally just 7 feet wide and perhaps 30 feet long with a long ledge table down the left hand side with several stools. The ceiling is shaped like the Vault City logo which certainly adds to the charm of the place. More than 7 people in the taproom and it's standing room only!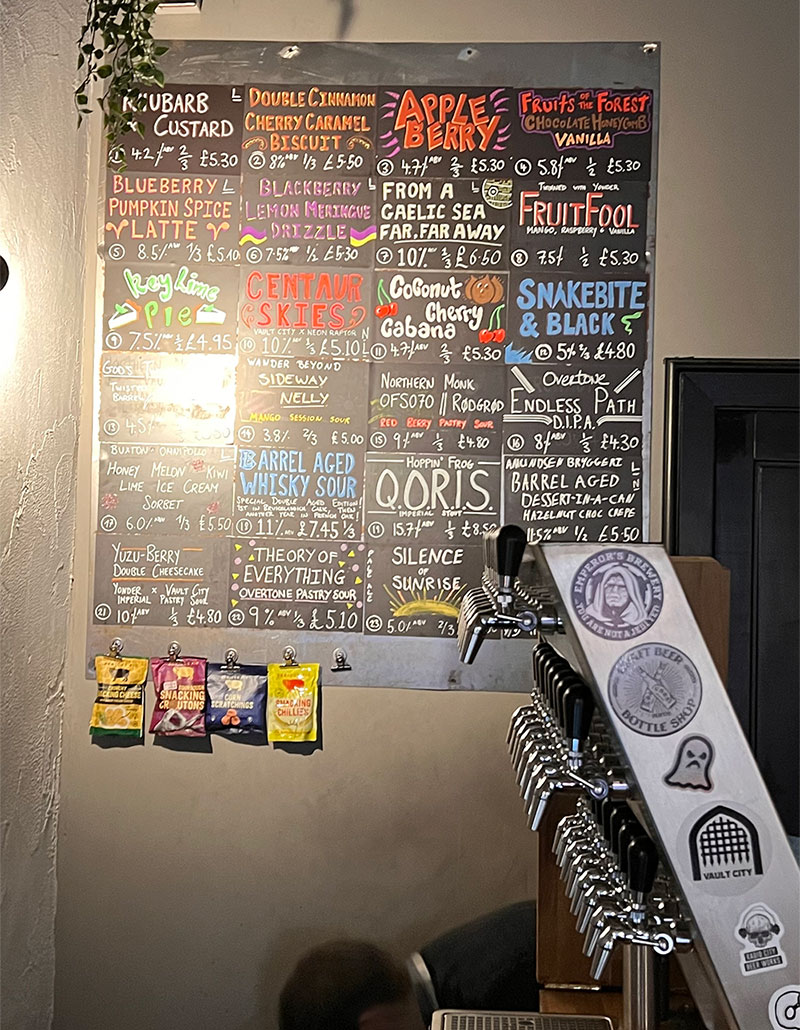 The Tasting Room, as they like to call it, has an impressive selection of 24 keg taps mainly dispensing Vault City sour beers and stouts and a couple of guest beers. With the Vault City brewery only a short distance away in Portabello, the very latest and freshest VC modern sours were available on draft. In addition, a well-stocked fridge offers additional cans of VC beers together with a limited range of guest cans. With space at a premium it is advisable to book in advance, but walk-ins are welcomed if there is room inside!
The Wee Vault is open 7 days a week from noon until 10pm.