Porty Vault, 243 Portobello High St, Portobello, Edinburgh EH15 2AW
The Porty Vault Taproom & Smokehouse is located on Portobello High Street, Portobello in Edinburgh and is just a few minutes walk from the Vault City Brewery, the home of Modern Sour Beer.
The TWICB Team were out in force as seven of us turned up last Friday lunchtime on a cold but sunny Scottish day with the plan to use up our Crowdfunder vouchers that helped to establish this great venue. We arrived promptly at noon, just as it opened and were eager to see what was on offer!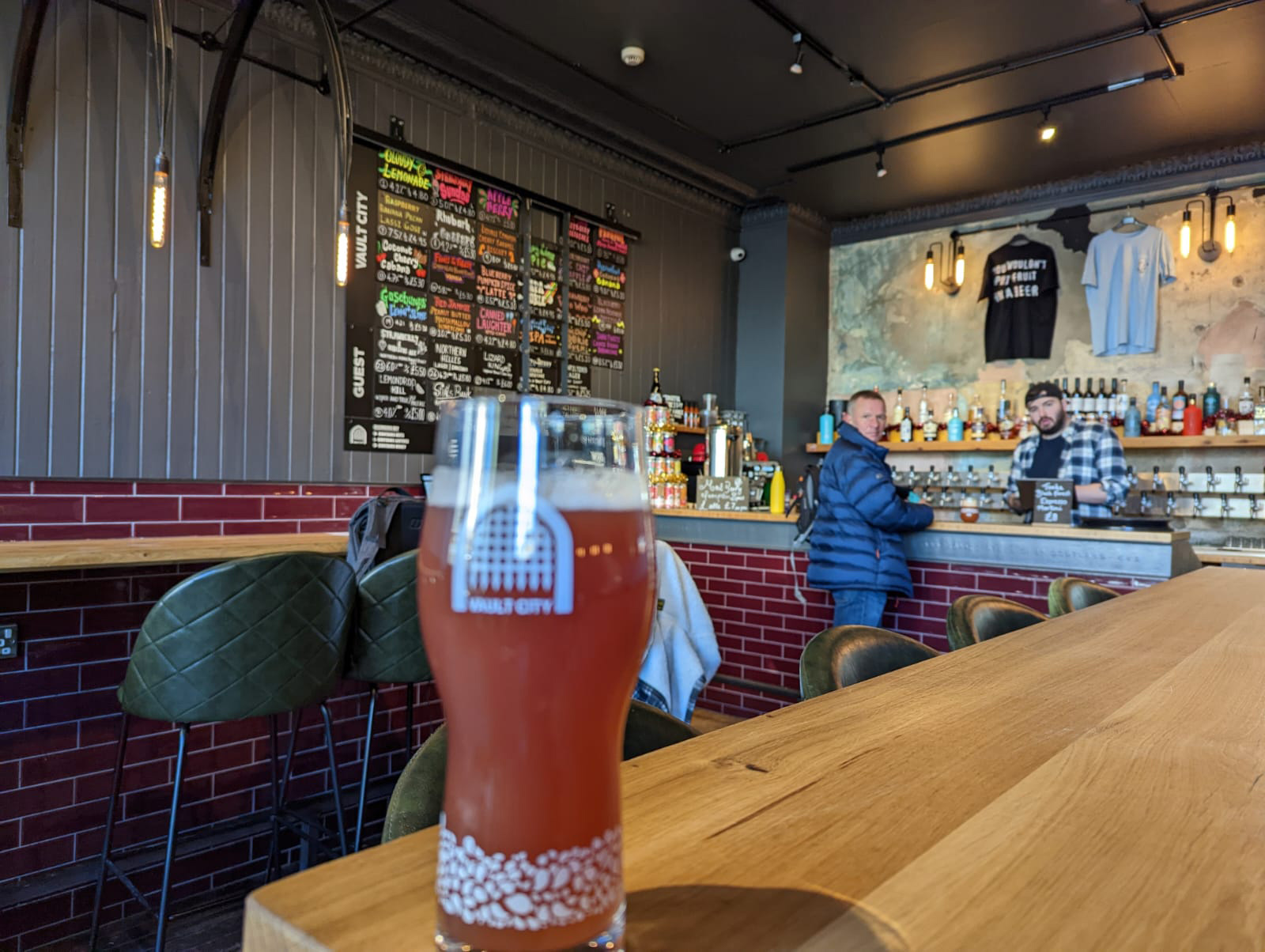 The taproom has a fantastic selection of modern sour beers, with 36 taps all vying for attention. The majority of the beers were of course brewed by Vault City themselves, but they did also have a fine selection of guest beers, most of which were of the sour variety apart from an Imperial Stout, lager and cider.
All the latest Vault City brews were on offer together with beers from Northern Monk, Donzoko, Low Key, Wiper & True and Burley Oak. A range of meads, wine and cider were also available, together with a well-stocked beer fridge offering alternatives to sour beers.
The bar itself can comfortably sit around 25-30 people on an assortment of wooden tables and stools. The kitchen is housed in the taproom itself and boasts a state-of-the-art smoker imported from the US, and which creates fabulous BBQ food. Sadly the kitchen had technical issues during our visit so we were unable to avail ourselves of this fabulous complement to craft beer.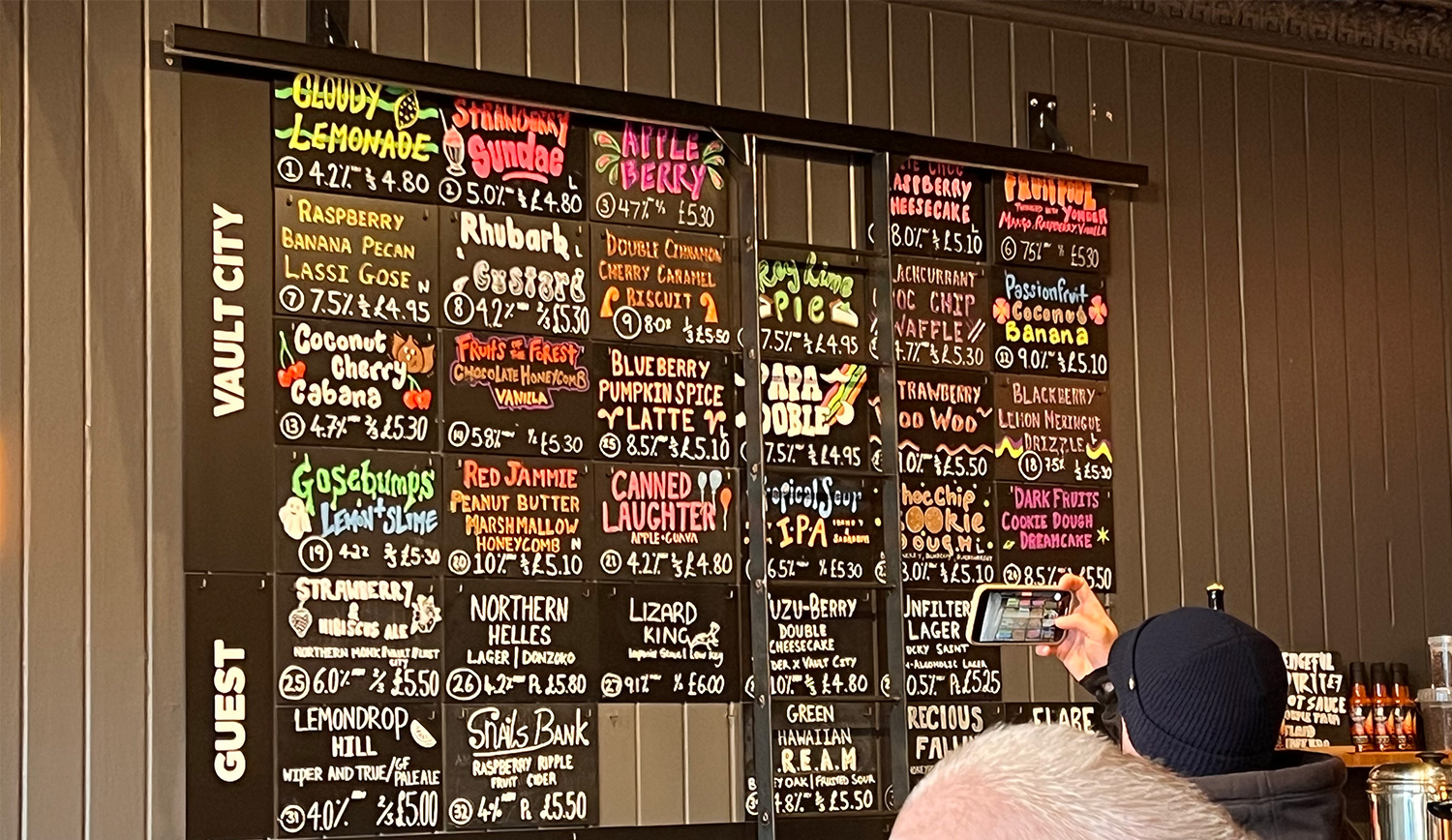 The Porty Vault is open 7 days a week, noon til 10pm, Sunday – Thursday and noon til 1am Friday and Saturday.
Dogs and children are welcome until 8pm.