Phantom Brewing Taproom, Units 2 & 3, Meadow Road, Reading RG1 8LB
Phantom Brewing is just a 5 minute stroll from Reading railway station, a hub of the UK rail network. When they first opened their doors in late 2019, they occupied a single large modern industrial unit, opposite a derelict printworks. As is the modern way, on day one Phantom opened with a beautifully fitted-out Taproom known as The Haunt, even before they had released their first beer. The first few months were brilliant, and The Haunt was jumping! It wasn't long before the UK was plunged into a COVID nightmare, but rather than feel sorry for their fledgling business, the Phantom owners Dom and Dane instead opened negotiations with their landlord to expand into the large empty unit next door.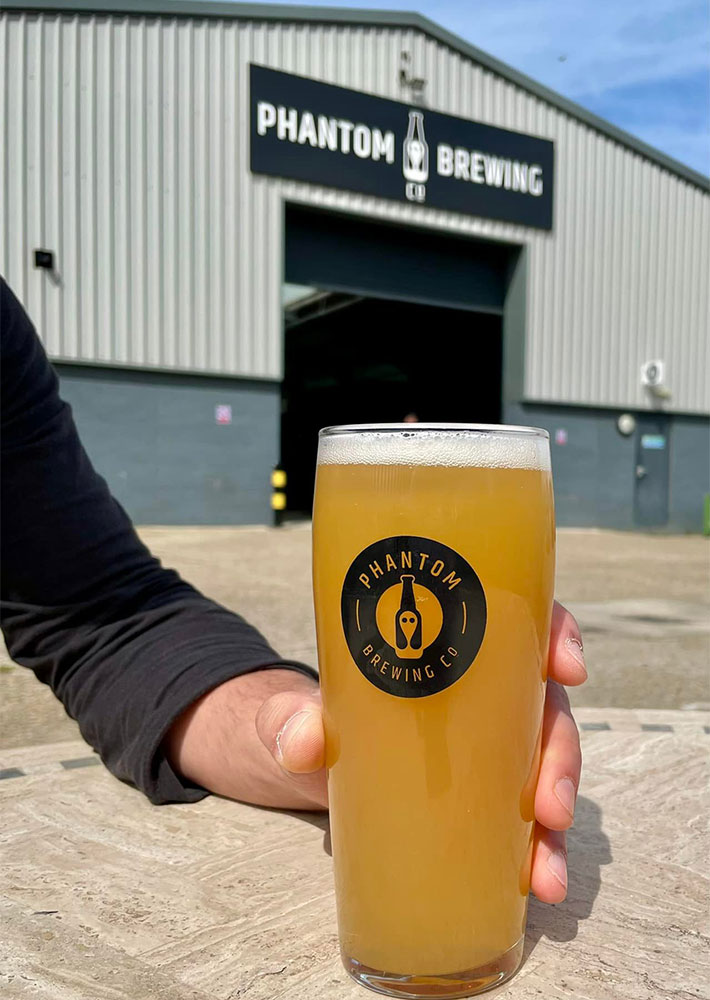 Fast forward three years and Phantom has become one of the most respected names in UK Craft Beer, with two separate taprooms in adjacent industrial units, one serving a great combination of "mainstream" Craft Beers, and the other serving more specialist, typically high-abv offerings. Meanwhile, the derelict printworks has become a really nice modern development of apartments and houses, the residents of which are lucky enough to live right opposite a Brewery! It is hard to visualise the amount of space that Phantom have, without actually visiting. The Haunt has table seating for at least 100 guests indoors, and next door in the Neon Bar, there is spacious seating for a further 100 guests. Neon can be configured with a music stage, and is also used for large-scale TV events, such as football, Reading Festival etc. Neon is also available for private hire, allowing regular customers to still drink in The Haunt. The amazing Team at Phantom are proud of their hospitality, and they offer table service on all but the very busiest of event nights.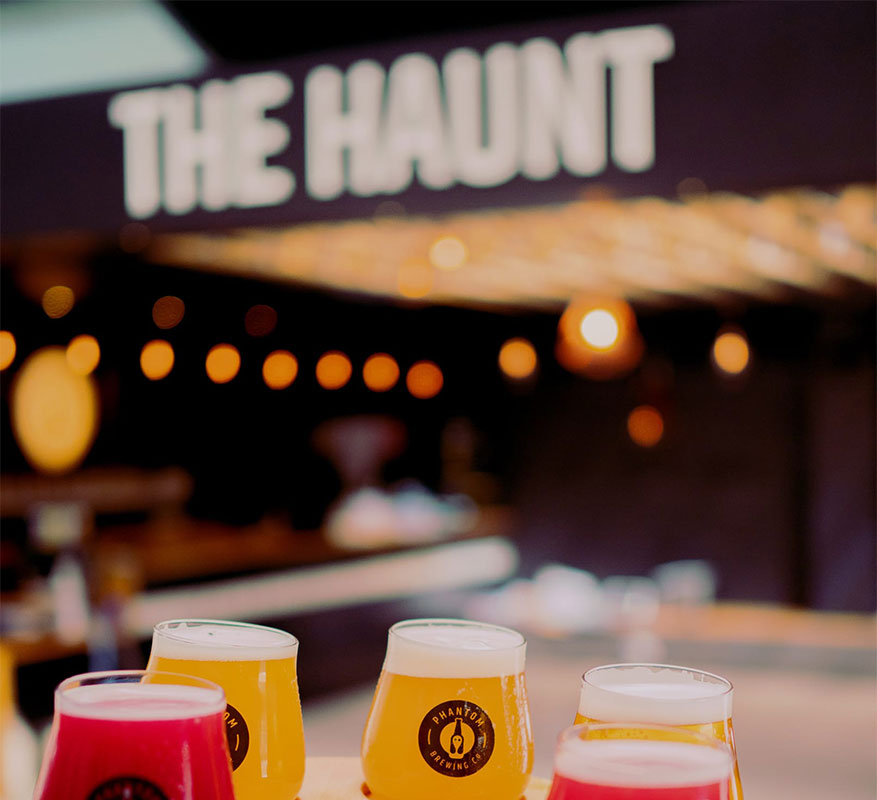 Phantom host regular food trucks and have also recently begun offering amazing handstretched Pizzas from Proper Takeout, which are conveniently baked to order in a Unit just a couple of doors down from the Brewery.
Opening Hours are currently FRI: 15:00 – 22:30, SAT: 13:00 – 22:30, SUN: 13:00 – 18:00