Pegasus Taproom, 86 St Dunstan's Street, Canterbury CT2 8AD
The Pegasus Taproom and Gin Palace is situated in the heart of Canterbury at St. Dunstans Street a few hundred yards from the famous cathedral.
It advertises itself as an upmarket, eco-friendly tap room, a description that fits the venue perfectly. The bar is clearly very old with original wooden beams which add charm and character to the place. Although seating space is limited, there are many little alcoves and areas to seek out and relax to enjoy an artisan drink.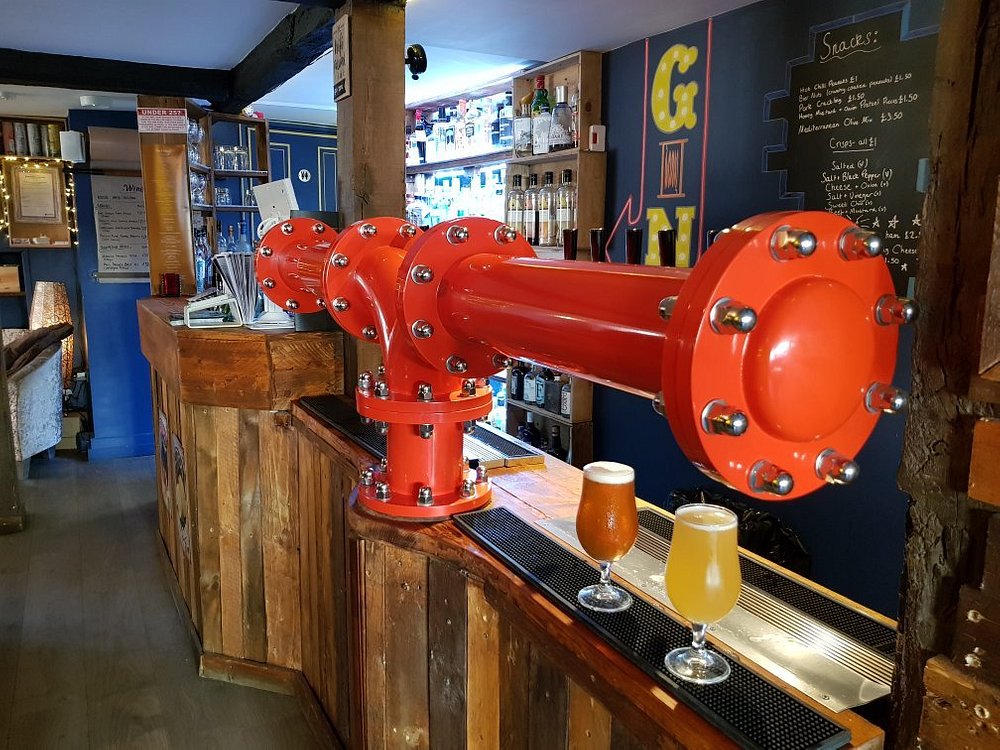 Street seating is also available with two small tables and chairs outside the entrance. Indeed the TWICB Team sat right here and enjoyed watching the world go by as we supped our beers.
Craft beers are served from 14 taps and are generally from well known UK and European breweries. During our visit last month, beers were from Floc, Hammerton, Northdown, Campervan, Elgoods – all in the UK and from de Struise (Belgium) and Amundsen (Norway). The beers tended towards the higher end of the ABV range, which suited us fine. The pick of the crop was 'Beggar's Art' – a truly magnificent 18.1% imperial stout aged for 2 years in Ardbeg whisky barrels from de Struise.
The venue is also famous for its fine selection of 100 gins from around the world. Indeed as well as a fine taproom, the Pegasus is known as a Gin Palace.
You can browse all their products with ease from your mobile phone using their QR Code paperless menu and place orders at the bar. Tap takeovers and the theme evenings are common at the Pegasus and it's well worth keeping up to date with what's going on via Facebook or Instagram.
The Pegasus Taproom and Gin Palace is open every afternoon from 5pm until 11pm, MondayThursday, Friday from 4pm and from 2pm on Saturday. Sunday hours are 4pm until 8pm.