Moonwake Beer Co. Brewery & Taproom, 6A Tower St, Leith, Edinburgh EH6 7BY
The Moonwake Beer Co. brewery and taproom is located on an industrial unit in Leith, North Edinburgh, just a minute away from Leith Shore.
Through the entrance and up some step finds you in a very pleasant taproom that overlooks the main brewery. Despite the bitter cold outside the taproom was warm and comfortable and the wonderful smell of roasted malt filled the air.
The taproom is decked out in bright and striking colours which brightened the mood and created a wonderful venue to consume some top quality craft beers fresh from the source.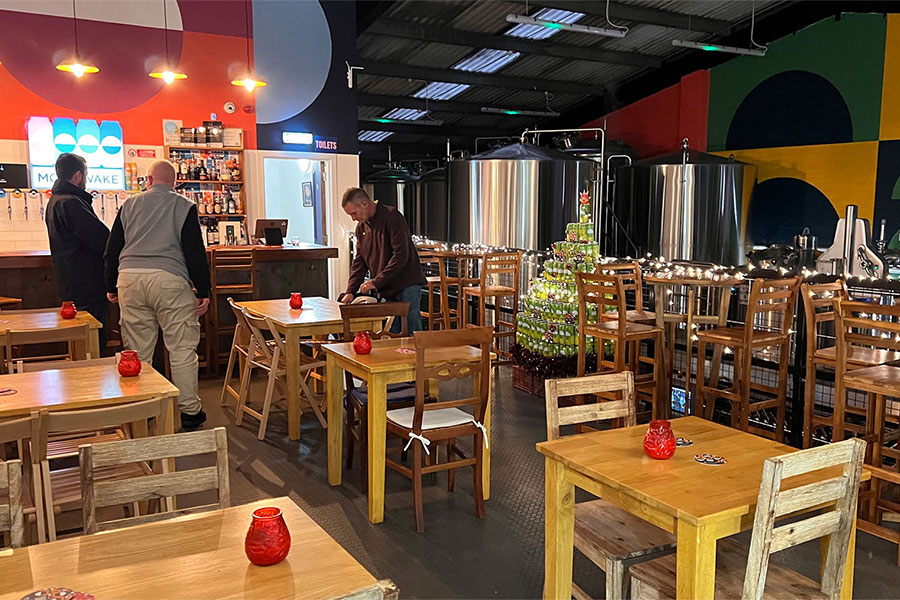 In addition to the main taproom area overlooking the brewing equipment there is a separate cosy back bar with many additional tables and extra seating.
The bar has 12 craft keg taps all serving Moonwake's own range of fresh beers. These included a couple of lagers, pale ales, IPAs, Weissebier, a porter and a milk stout. From time to time we understand they also have guest beers from local Scottish breweries. They also offer a selection of sustainable wines, local spirits and soft drinks, and bar snacks from small independent businesses with gluten-free and vegan choices available.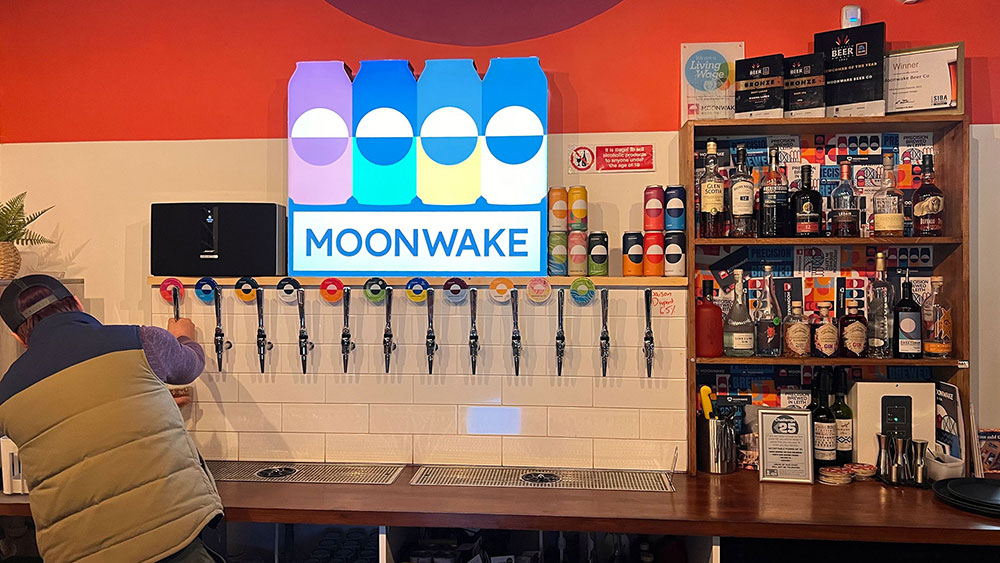 The Moonwake Beer Co. taproom is open from 3pm till 10pm Thursday and Friday, from noon until 11pm on Saturday and from noon until 8pm on Sunday.
The taproom and yard are dog-friendly and fully wheelchair accessible.