Makemake Taproom – Unit 1.2, Central Point, Kirpal Road, Portsmouth PO3 6FH
Located near Milton Common in Portsmouth, Makemake Brewery & Taproom is a hidden gem for craft beer enthusiasts on the south coast. Nestling in a sleek industrial unit, this superb local taproom offers an exceptional experience for beer lovers.
Upon entering the premises, you are greeted by the tantalising aroma of freshly brewed beer and the sight of the brewery equipment in action. Makemake takes great pride in brewing all of the beers available on their menu here on the premises, ensuring exceptional quality and a truly immersive experience for visitors.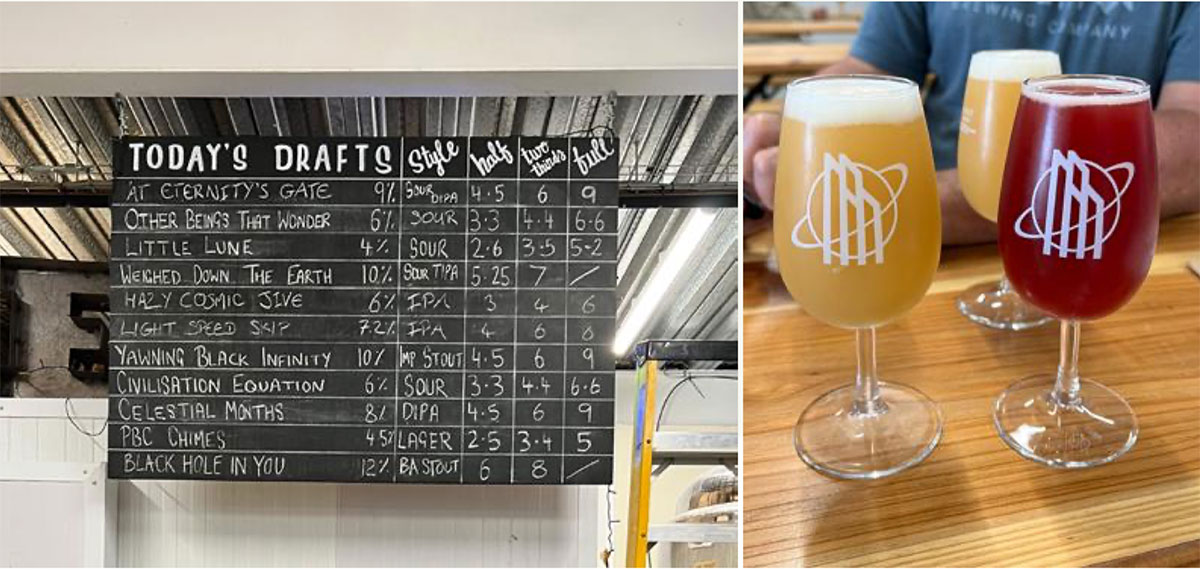 The beer selection at Makemake is nothing short of impressive. Whether you're a fan of IPAs, DIPAs, Sours, Stouts, or Lagers, this taproom has you covered. During our recent visit, we were delighted to find a wide array of 11 Makemake beers, each offering a unique and delightful flavour profile. Wine, soft drinks and bar snacks were also available.
Makemake Brewery & Taproom is designed to accommodate any weather. On sunny days, the abundance of outside seating provides the perfect setting to soak up the sun's rays, while relishing your chosen brew. And for those less fortunate weather days, the spacious interior offers a comfortable and inviting atmosphere to savour your beer and engage in lively conversations with friends or fellow beer enthusiasts.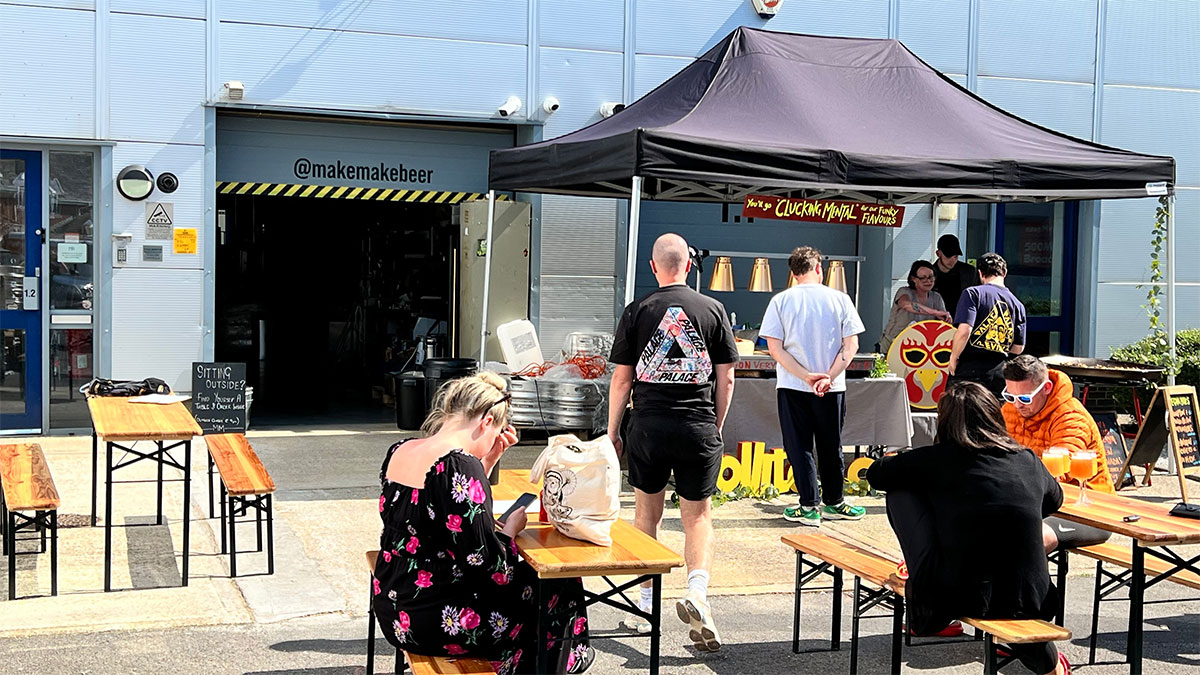 One delightful aspect of Makemake Brewery & Taproom is the astronomical touch found in their beer names. Inspired by Makemake – a dwarf planet in our Solar System – each beer boasts a celestial flair, adding an extra layer of intrigue to your beverage.
To complement the delicious brews, Makemake often hosts a street food vendor outside the premises, offering an ever-changing selection of delectable options. Vegetarian and vegan choices are usually available, catering to diverse tastes and dietary preferences.
Makemake Brewery & Taproom opens its doors on Fridays from 5 pm and Saturdays from 2 pm, offering a perfect start to your weekend escapades. So, if you find yourself in Portsmouth and appreciate the artistry of craft beer, don't miss the opportunity to immerse your senses in the stellar experience that awaits you at Makemake Brewery & Taproom.