Cullach Brewing Taproom, 50 Princes Street, Perth, Tayside, Scotland PH2 8LJ
We recently spent a few days touring in and around Perth, Scotland. Just around the corner from our hotel, in Princes Street, we came across the taproom for Cullach Brewing.
Cullach Brewing was established by Will Bond in May 2019. He moved to Perth shortly afterwards in December of that year, when he opened the brewery taproom. Will brews beers "which people like to drink". The on-site brewery has a capacity of 10 Hectolitres and the taproom provides comfortable settees and tables and chairs to sample his beers.
At the time of our visit, four Cullach beers were on offer – Tayside IPA (4.2%), Reverb American Pale Ale (6%), Dubh Stout (7.3%) and Berry of My Pie Fruited Sour (4.5%). There were also a handful of guest beers from other Scottish micro-breweries.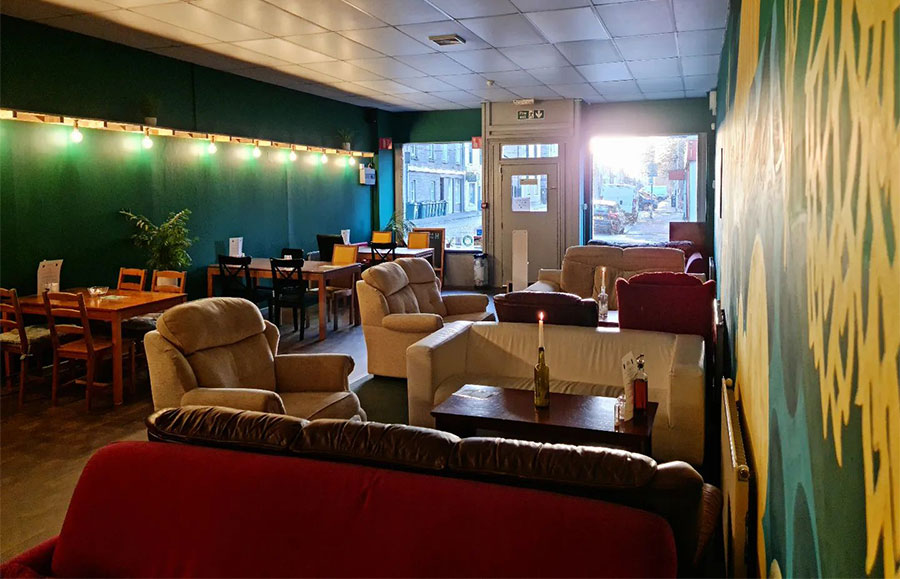 Beer is served from "keykegs", which many see as a type of "real ale". Will offers "paddles" of beers for customers to sample and also dispenses draught beer into "crowlers" (real craft beer in cans, filled to order) for take-away. Cullach beers can also be found in local bottle shops, such as the Craft Beer Bottle Shop in South Methven Street, Perth. On most days, freshly-cooked, artisanal sourdough pizzas are available at the taproom. Merchandise is also available, including branded schooner glasses, zipped hoodies and T-shirts. An extensively stocked fridge offers canned beers from Cullach and other local micro-breweries.
The taproom is usually open on Wednesdays-Thursdays (1600-2300), Fridays (1600- 2400), Saturdays (1200-2400) and Sundays (1200-2100). It's family and dog friendly and cosy, and tables can be booked in advance.
It is to be found in Princes Street, off South Street, just before the railway bridge. It's a short walk from Perth railway and bus stations. Whilst in Perth, you can visit bars at both ends of the spectrum, from Wetherspoon's Capital Asset to Brewdog, as well as the Craft Beer Bottle Shop in South Methven Street.
Cullach is an important part of the Perth beer scene and the role it plays in helping to produce real ale for the discerning drinker. It's well worth a visit if you are in the Tayside area.
Steve James © August 2023