ABYSS Brewery + Tap, Unit 3, The Malthouse, Daveys Lane, Lewes BN7 2BF
Since Abyss Brewing opened their Taproom in Lewis in 2021, a TWICB visit had been high on our priority list. We finally managed to get there on the first weekend of April, and we're very glad we did.
The Taproom and Brewery is the third location in Abyss' fairly young life. This latest spot, in a former maltings building, is trendy and atmospheric and just a couple of hundred yards from the bottom of Lewes high street. We arrived about 30 minutes after they had opened at noon, and already the courtyard area was packed with attendees at a flea market which included several enticing food options. Meanwhile the Taproom itself was also boasting a healthy crowd, with only a few of the 50-odd seats available. It's always nice to see a really vibrant crowd in a Taproom. (On a regular afternoon, without the flea market, tables in the courtyard would provide seating for at least another 75 people). The attractive bar, at one end of the Taproom, is equipped with two cask and twelve keg lines, pouring a varied selection of beer styles. Having said this, true to form, we were most impressed with Dreamz and Superfuzz, which are both terrific NEIPAS, with great depth of flavour.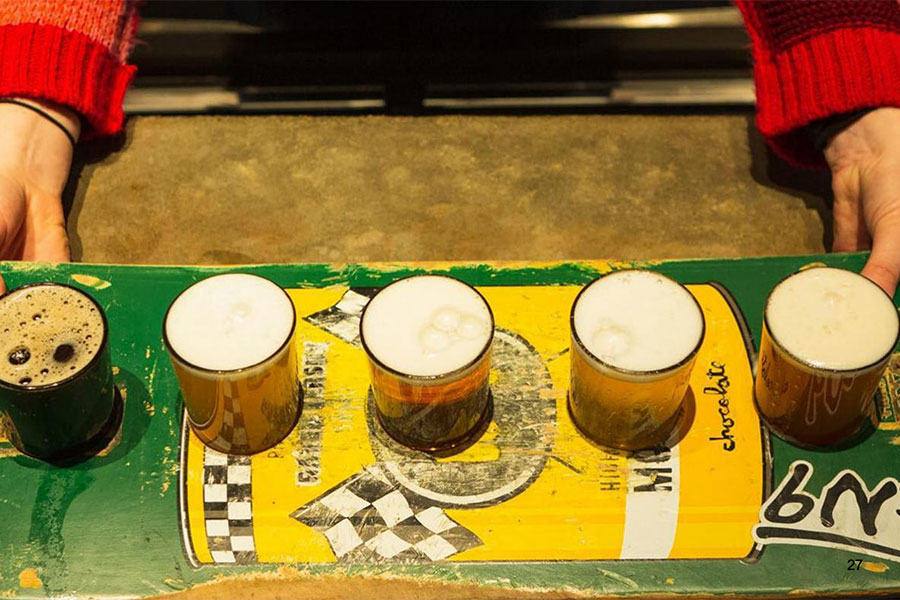 If draft beers don't suit you, there are several well-stocked fridges, which offer a range of Abyss and guest beers, including several continental European offerings. In conclusion, we were extremely impressed with the both the atmosphere and the offerings at the Abyss Taproom, and we left regretting that Lewes is quite so hard to get to from the TWICB co-headquarters of Reading and Colchester.