The Grumpy Goat Taproom, 7 Union Street, Reading RG1 1EU
Every week on the TWICB Podcast, I ask the Guest (mostly Brewers) to give a shout out to a "Little Guy". Almost without exception, the Guest will mention one of more local bottleshops, who were instrumental in helping to get the Brewery off the ground in the early days, and who continue to do an amazing job promoting the broader UK Craft Beer industry.
My own local such bottleshop is The Grumpy Goat, who were a key factor in helping to establish local Breweries such as Double Barrelled, Phantom, Elusive and Dolphin over the past few years. The Grumpy Goat was originally located in a very quirky Victorian covered street called the Harris Arcade, where they managed to stock an amazing range in a very tiny space.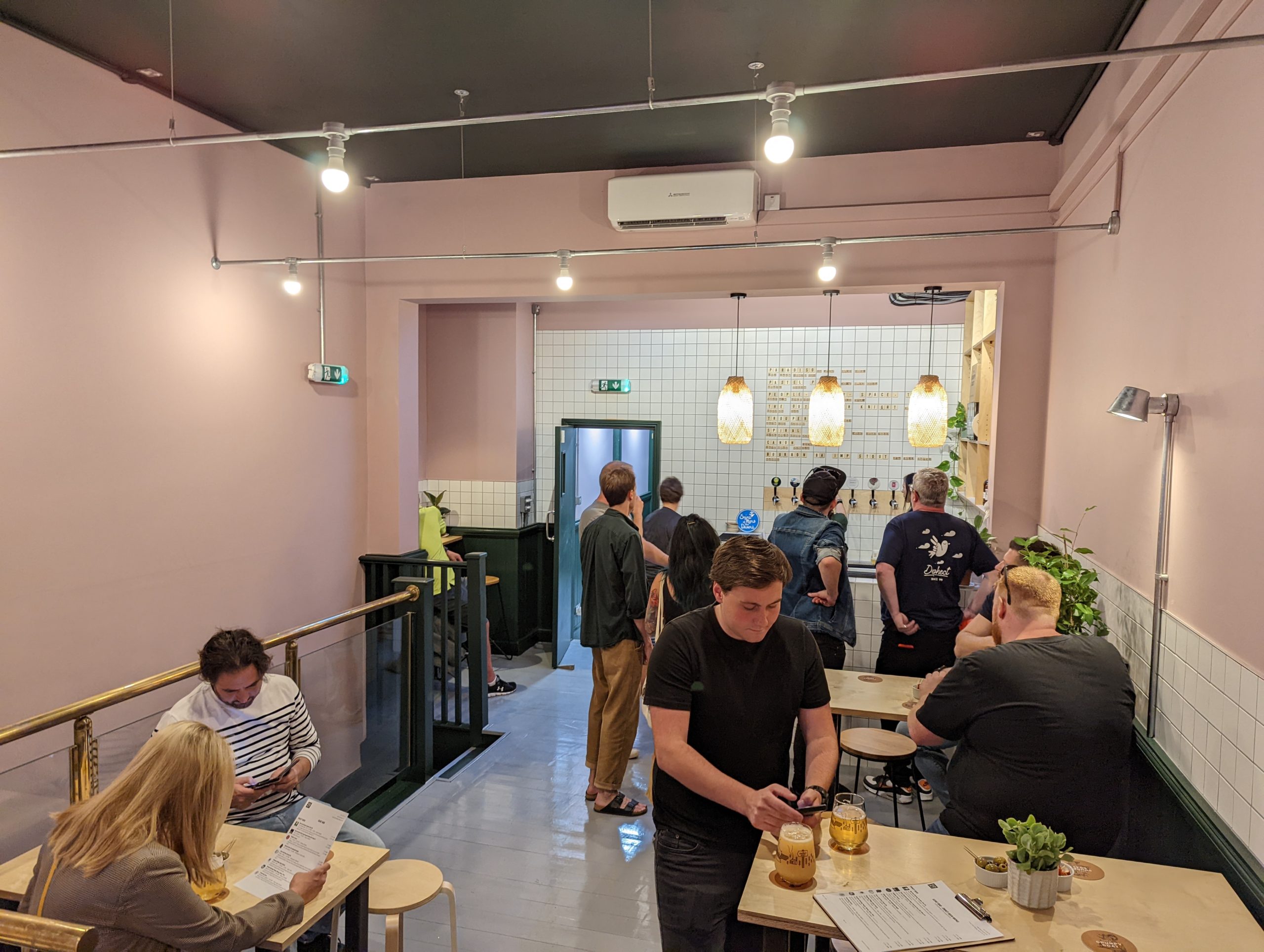 Last year, The Grumpy Goat relocated to a much larger shop-unit in Union Street in Reading town centre, which allowed space for more fridges, more beers, more cheese, and even a couple of cafe-style tables for eating/drinking in. Last week, they dramatically upped the ante by opening the Goat Tap, upstairs and above the bottleshop!
I was honoured to be invited to the soft-opening session, and found a very nicely appointed Taproom, with 8 keg lines, and room for 40-50 people. The drinks range is complemented by a range of mainly local spirits, and some decent wine choices.
The Grumpy Goat has a really nice range of cheese and charcuterie, including vegan
options. With the opening of the Taproom, and the opportunity to combine draft beer with small plates it does beg the question whether they are going to struggle to ever get their customers to actually leave!
The Grumpy Goat is open TUE–THU 11am to 10pm, FRI 11am to 11pm, SAT 10am to 11pm, SUN 12pm to 10pm