The Delta Lounge Taproom, 1 Forth St, Newcastle upon Tyne, NE1 3NZ
The City of Newcastle is blessed with a great selection of Brewery Taprooms, which are mostly located in the Suburbs. Coming out of lock-down this summer, a new name has been added to the list. The Delta Lounge is situated less than 100 yards from Newcastle Central Station.
The Delta Lounge is based in a railway arch just to the southeast of the station and was formerly the Taproom for Box Social Brewery. Alpha Delta owner Ross Holland spent the early months of lockdown redecorating, with the result that Newcastle now has it's first Craft Beer Rock Bar! Expect to find a wide range of rock music, old and new, to accompany the fantastic choice of fresh Alpha Delta and carefully curated guest beers, across the dozen keg lines.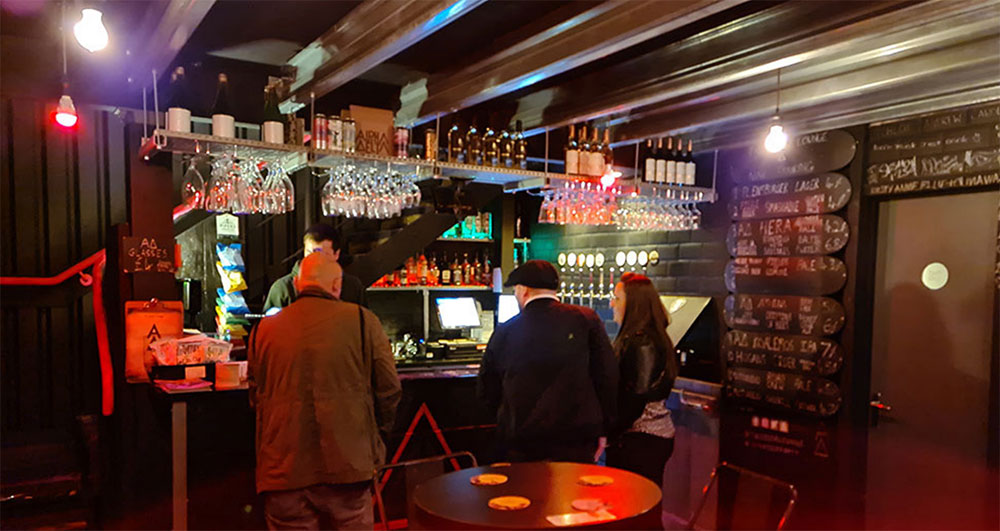 Ross is not only an incredible Brewer, but also a fantastic host. Ross has staff that run the Delta Lounge every day from 12noon, but you will often find the man himself holding forth at the bar, chatting with everyone who comes in, insisting that they choose a rock song to be played – even before they have a drink in their hand!
The Delta Lounge looks tiny from the street, but the bar area is complemented by an upstairs seating area, so there is more space than at first appears.
So whether you are warming up prior to a gig, killing time before you catch a train, or looking for the opportunity to drink some of the UK's best Craft Beers as fresh as you will ever taste them, all roads lead to The Delta Lounge.