Small Bar, 31 King Street, Bristol BS1 4DZ
The Small Bar is a little gem of a find, tucked away on King Street, in the south west area of Bristol City Centre. The bar has been pouring great beers since 2013 and is a little haven for Craft Beer lovers.
From outside to in, the premises has a traditional pub feel, with wooden flooring, panelled walls and an authentic style bar area that we all know and love. The building is clearly hundreds of years old with lots of nooks and crannies to explore, including a secluded upstairs area, ideal to relax with a beer or two.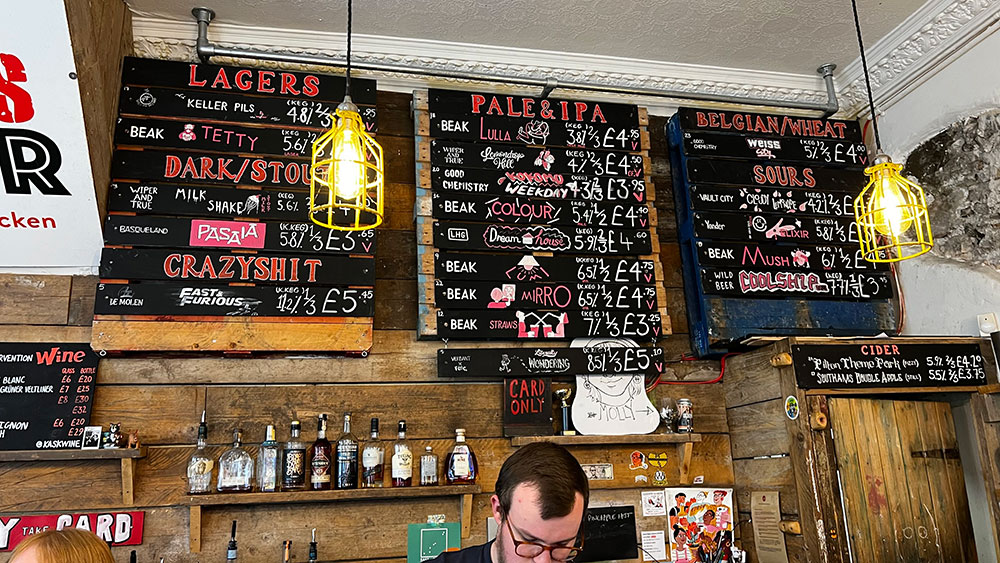 The bar boasts 31 taps, pouring a wonderful array of beer styles and abvs. The real focus is on local breweries from the South West, but with so many taps, there are still plenty serving delightful beers from the rest of the UK and Europe.
During our visit last month, the breweries featured were Beak Brewery, Arbor Ales, Good Chemistry, Left Handed Giant, Wiper & True, Lost and Grounded, Verdant, Wild Beer Co. and Yonder – all from the south west of England. These were backed up by fresh beers from Vault City, Basqueland and De Molen.
Although seating is somewhat restricted inside, there are plenty of tables on the street outside and we enjoyed a fine hour or so supping our beers in the late afternoon sunshine.
Food is supplied by their in-house kitchen food specialists 'Wing's Diner' who have an exciting menu of Asian fried chicken wings and burgers, with plenty of veggie and vegan options.
This fabulous bar/taproom is open Mon-Thurs 4pm-12.30am, Fri-Sat 12pm – 1am and from 12pm-12am on Sunday.
Sadly, the TWICB team couldn't stay long, as we were headed to the Bristol Craft Beer Festival but next time we are in Bristol we will definitely make a point of working our way through the tap list here!