Manchester Craft Beer Festival, Depot Mayfield, 11 Baring St, Manchester M1 2PY
An eagerly awaited weekend away finally arrived as the TWICB Team descended upon Manchester last Friday afternoon to attend the Manchester Craft Beer Festival for the first time.
It's true what they say about the Manchester weather – it's either raining or about to rain, and this proved to be spot on! This would probably explain the organisers decision to hold the festival in a large open-plan warehouse providing ample cover for all attendees.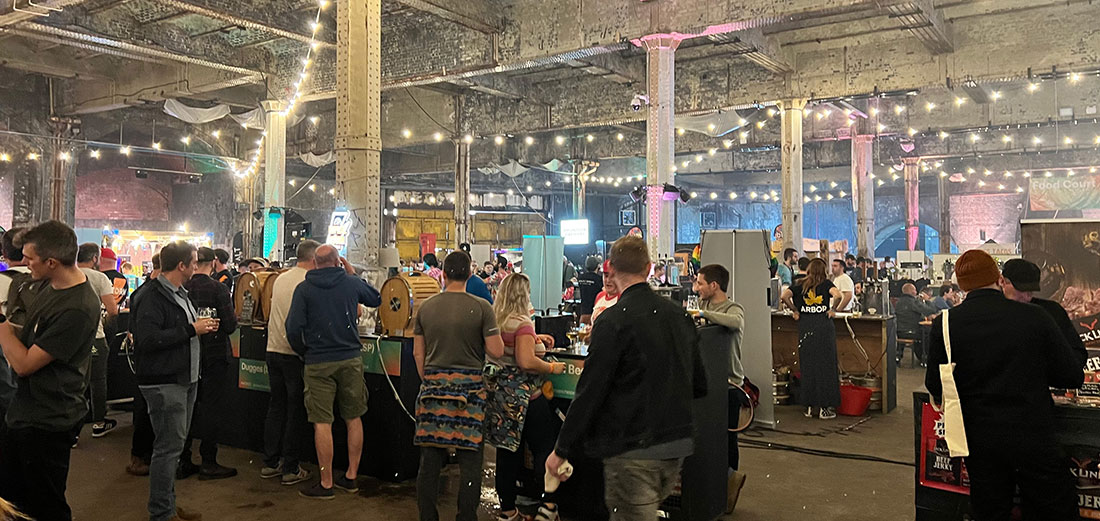 Despite the damp weather, a large queue had formed half an hour before the scheduled opening time, but visitors were quickly issued with wrist bands and allowed to shelter in the large covered entrance area prior to passing a security and bag check before being issues with festival beer glasses.
Tickets to the festival were of the all-inclusive variety, which I prefer, meaning you can sample as many beers as you want for the entrance fee of £55. This enables thirst punters to sample beer styles and breweries they might not otherwise experience at other pay-as-you-go festivals. The safe choice might not be the best choice, and I personally have been surprised at how much I have enjoyed beer styles I would have normally avoided.
The Festival was well attended with over 6500 tickets sold over the 3 sessions, Friday evening, Saturday afternoon and Saturday evening. The warehouse had plenty of seating and we had no trouble finding table space as we moved around sampling the delicious beers.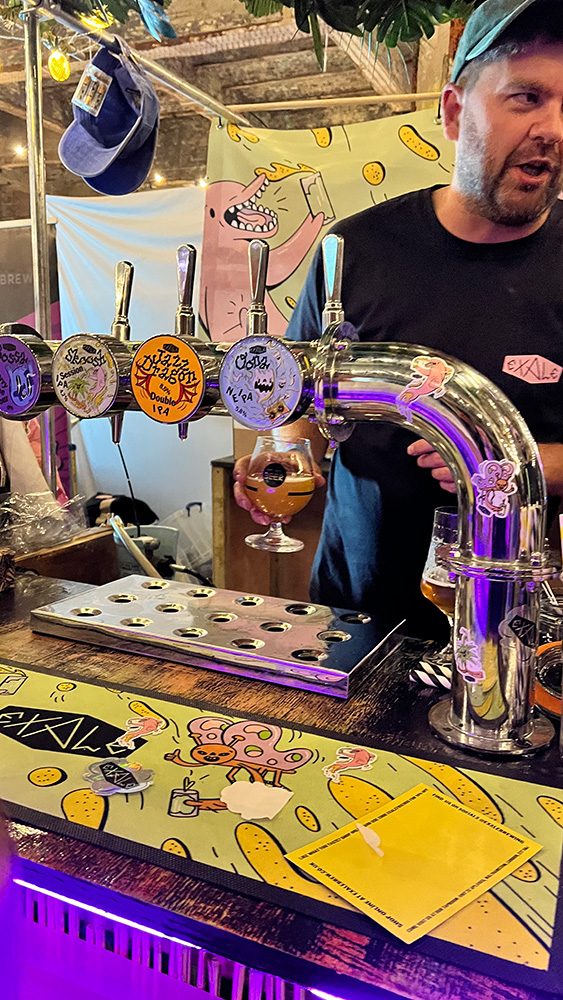 Over 80 breweries proudly showcased their finest creations, with a majority hailing from the UK. Notably, there were also remarkable contributions from the US and Europe. However, a few prominent breweries that I had eagerly anticipated, such as Brew York, Overtone, Polly's Brew, Tiny Rebel, and the Manchester-based Cloudwater Brew Co, were surprisingly absent.
The event offered an array of street food options, perfectly complementing the diverse selection of beers, while DJs and a live band provided an electrifying musical backdrop. The lively and vibrant atmosphere quickly established itself, setting the stage for an unforgettable and enjoyable experience for all attendees.