Indy Man Beer Con, Manchester
Ever since we launched TWICB in February 2020, there have been certain Events and Experiences that are regularly talked about in hushed-tones by the UK Craft Beer Community, which we have yet to experience. Very high amongst these was IMBC, or the Independent Manchester Beer Con in full.
The pandemic put paid to the 2020 or 2021 editions of this esteemed event, so when IMBC finally returned for its tenth this month, we knew we needed to experience it in all its glory.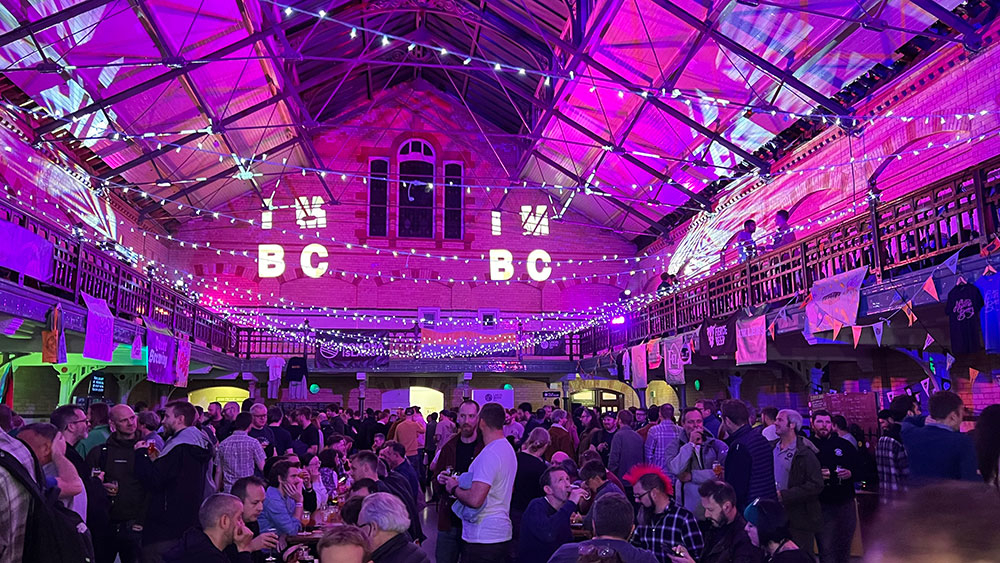 Steve and I secured "full-fat" season tickets, knowing that there would be a whole slew of fringe events running in Manchester over the weekend that would also demand out attention. (More of this will be described in Taproom reviews in future weeks!)
Part of the legend of IMBC is the Festival's superb location. From day one it has been hosted at the Victorian architectural gem that is the Victoria Baths, a Grade II listed swimming baths built in 1906 in the Chorlton-on-Medlock area of Manchester. The venue actually contains three parallel 25-yard swimming pools, each surrounded by quaint changing cubicles, interconnected by a warren of small rooms, with an open yard at the back.
Each pool and room contained a mix of brewery stands, and the overall effect is of wandering through a historical maze, with wondrous beer to be discovered around every corner! There was also a great range of street food at various points around the venue.
The reputation of the Festival is such that an invitation to pour is highly valued, so it has been fun for us over the summer, as many of our industry friends have told us "we've been asked to pour at IMBC, but we can't announce it yet!" The Brewery line-up really is a virtual Who's-Who of UK Craft Brewing, with a couple of interesting overseas guests, notably Sierra Nevada, who literally shipped-over several variants of their much celebrated Pale Ale on cask!
Suffice to say that we made up for missing the previous nine editions of this superb event, and we will do our very best to be ever-present moving forwards!