Craft Theory, South Street Arts Centre, 21 South Street, Reading RG1 4QU
Craft Theory, a delightful craft beer festival, showcased a well-curated selection of eleven craft breweries primarily hailing from greater Reading, complemented by some of Britain's very best including Holy Goat and Rivington. The event took place at an intimate venue right in the heart of Reading town centre, attracting a considerable crowd of enthusiastic attendees.
Jointly organised by the beloved Grumpy Goat, a local bottle shop, and the South Street Arts Centre, the festival charged a £18 entrance fee, which not only granted access to the festivities but also gifted visitors with a coveted commemorative glass to enhance their tasting experience. Although advertised as a Craft Beer & Music festival, it was evident that most attendees were drawn primarily by the allure of the craft beers on offer, which certainly didn't disappoint.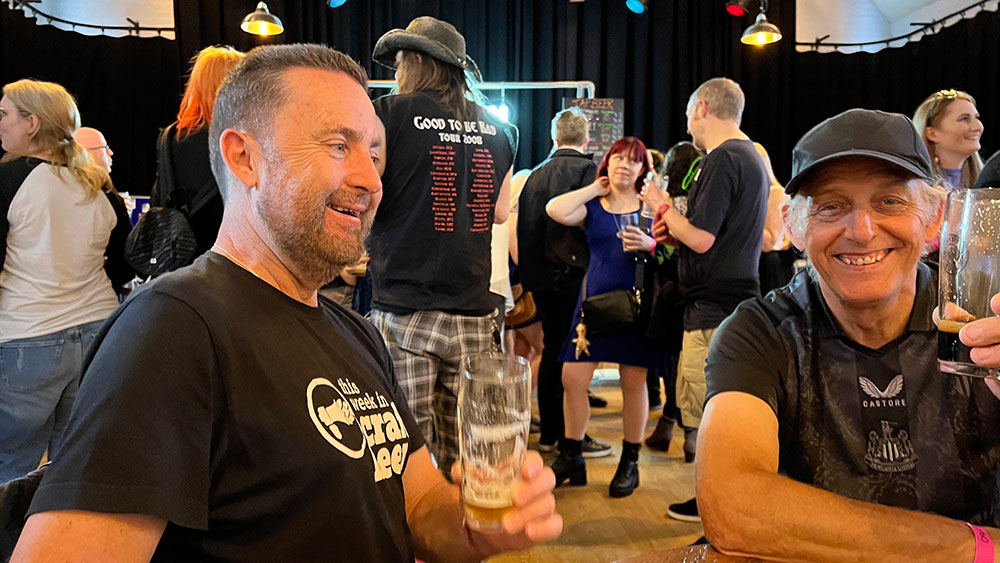 Our very own TWICB Team arrived at the event, a bit weary but excited, having spent an exhilarating day brewing beer at the nearby Phantom Brewing Co, just a short mile away. The lineup of breweries participating in the festival was impressive, with notable names such as Crossover Blendery, Dolphin, Delphic, Elusive, Double-Barrelled, Good Chemistry, Two Flints, Siren Craft, Phantom, Rivington Brewing, and Holy Goat.
The festival was thoughtfully organised, with the breweries divided into three distinct areas within the Arts Centre. The main area, illuminated by dim lighting and accompanied by the DJ's selection of retro music (thankfully steering clear of the current era's noise), hosted seven breweries. It provided an excellent atmosphere for mingling, discovering new brews, and engaging in lively conversations about our shared passion for craft beer.
Each brewery offered an enticing array of their latest brews, with most boasting between 2 to 4 taps. However, Siren Craft surpassed expectations by presenting an astonishing selection of 12 different beers, which delighted the eager beer enthusiasts in attendance.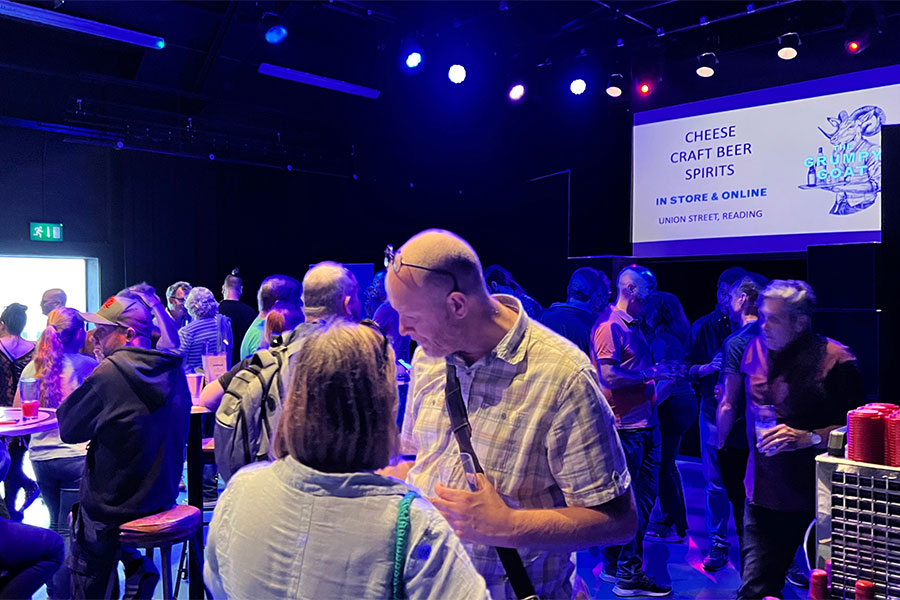 Craft Theory undoubtedly had a local flair, drawing strong support from residents in the area. Nevertheless, the quality of the beers on offer was exceptional, ensuring that everyone's thirst was promptly satisfied. Among the standout beers, Dolphin Brewery from Reading impressed with a fabulously refreshing melon, cucumber & grape gose, a true delight for the taste buds. On the other end of the spectrum, Siren Craft Brew's 9% Imperial Porter proved to be a memorable and bold choice, enjoyed by many as the evening progressed.
To complement the diverse beer offerings, two Street Food vendors provided sustenance, offering a tempting selection of Indian fast food and artisan Pizzas, ensuring that festival-goers had something satisfying to munch whilst enjoying their beverages.
We understand Craft Theory is an annual event and expected back again in 2024.