The Printworks, Surrey Quays Rd, Rotherhithe, London, SE16 7PJ
Friday marked the official start of summer for TWICB, as we attended our first Festival of the season, at BrewLDN. Originally known as Craft Beer Rising, BrewLDN has stood the test of time, as one of the longest tenured Craft Beer Festivals on the UK calendar.
Brew LDN stands out for us for two reasons. Firstly it is one of the only truly equitable Craft Festivals, in that Breweries "book" to attend rather than being invited. Secondly they run a trade-only session, where the UK Industry gathers to chat and drink with friends, old and new.
The first point means that it is open to any Brewery that is prepared to ante-up the pitch fee, which provides a platform for up and coming businesses to back themselves to expose their beer to the London drinking public.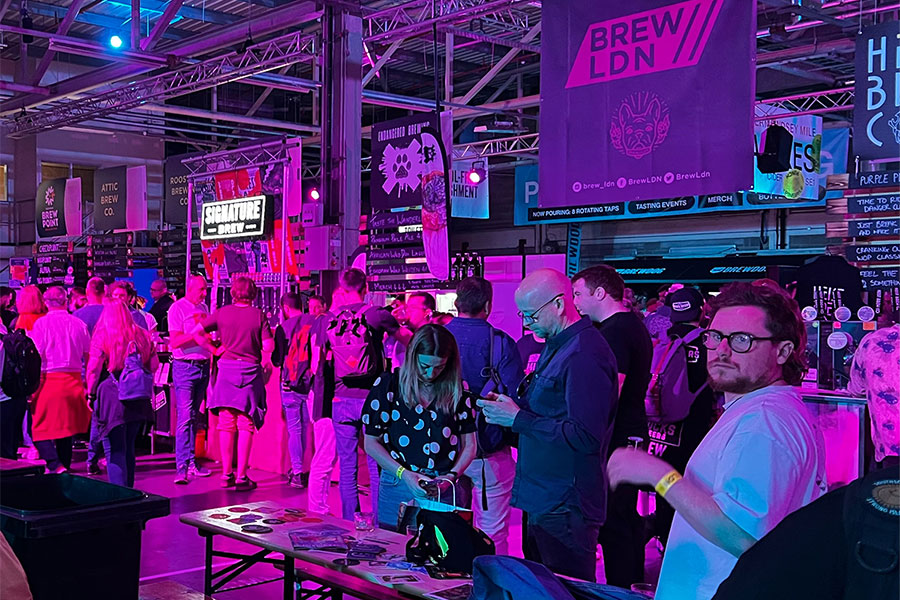 IOne of our local Reading favourites, Double Barrelled, did exactly that at Craft Beer Rising 2018, and haven't looked back since! It remains to be seen who will emerge as the break-out star from BrewLDN 2022, but we have several on our shortlist!
The trade-only session is accessible free of charge to anyone with some sort of vague Industry credentials (they have let us in for the past several years, so they can't be very discerning!), and is a wonderful networking opportunity.
The venue at the Printworks near Canada Water Station is the perfect size for an event like this with four large interconnected halls, with a substantial outdoor courtyard, that benefitted this year from glorious sunshine!
If you haven't been to BrewLDN before, we would strongly suggest that you make the effort in 2023. You will definitely get the chance to drink beers from some UK Craft Brewers that you haven't come across before, alongside a decent selection of household names.
The modest ticket prices for the public sessions, along with the pay-as-you-drink model also makes it a good event to drag along your Craft-curious friends, who perhaps aren't quite ready to fork out £50+ for an all-you-can-drink ticket.