Bewdley Brewery Taproom, Unit 7, Bewdley Craft Centre, Lax Lane, Bewdley, Worcestershire DY12 2DZ
Bewdley Brewery is a micro-brewery set in the heart of the Severn Valley, alongside the River Severn. It was established in 2008 by a small group of dedicated people,including Dave & Christine Carr, Tim Wilkins and Ian Wilson, who are passionate about beer for people to enjoy. It's the first brewery in Bewdley since 1912, when William Mucklow was head brewer at the Severnside Brewery, producing a dark (6%) mild, which was said to be the second strongest mild in the country at the time.
The micro-brewery is a 10-barrel plant capable of producing 2,880 pints per brew, or 750,000 pints per year. Only traditional ingredients are used in making their beers, including English malted barley, carefully blended hops from Worcestershire and beyond, water and yeast.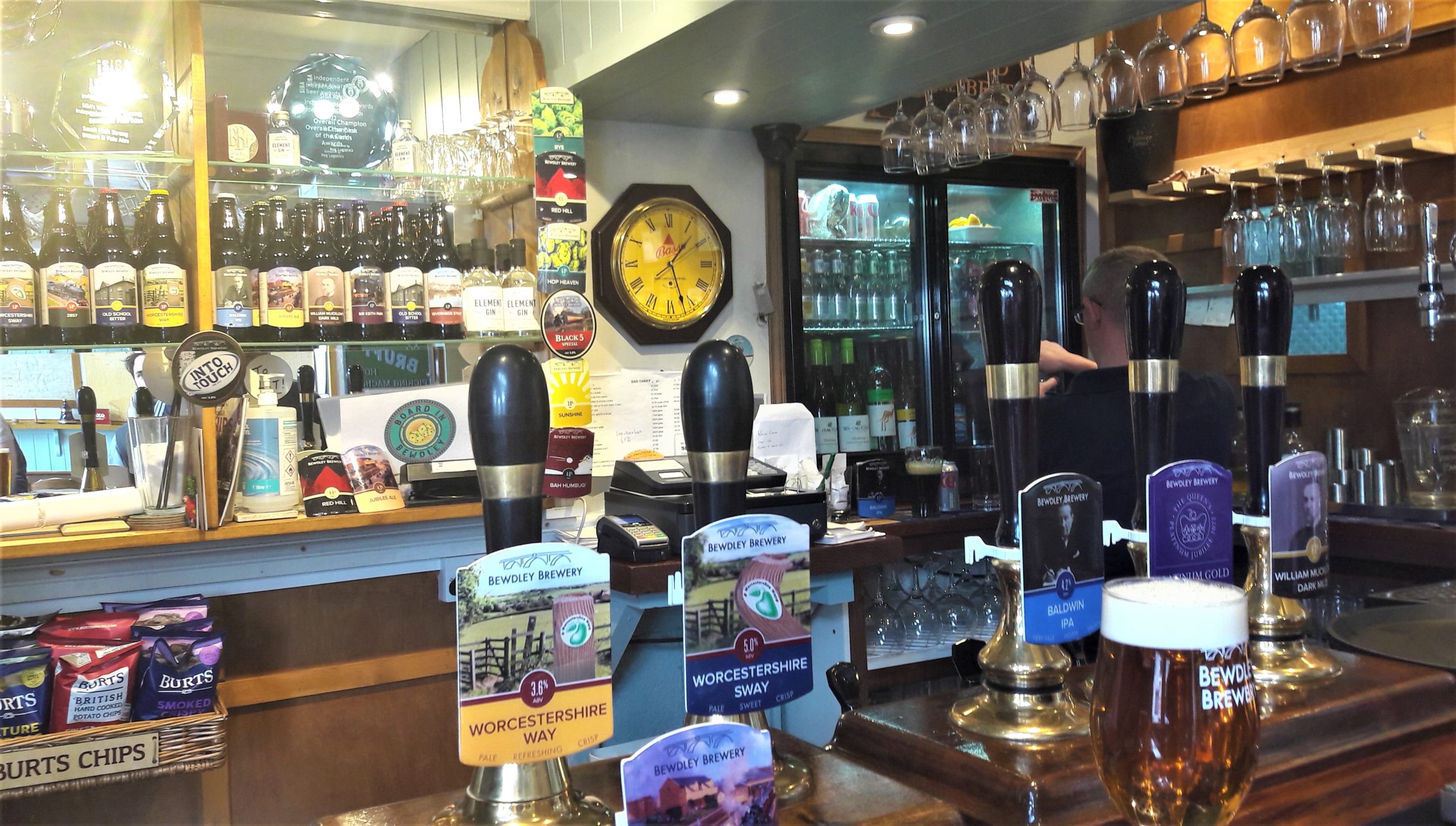 The Brewery Tap is a small bar attached to the side of the brewery, usually serving up to five of their beers, most often Worcestershire Way, along with 3 keg taps and a couple of local ciders. You can see the fermentation room through a viewing window, and the taproom has a collection of pub, brewery and railway memorabilia.
We recently visited the taproom during the Royal Platinum Jubilee weekend and enjoyed sitting outside in the sunshine and waiting for a flypast of a Lancaster Bomber! We were also able to sample a glass of Worcestershire Way, William Mucklow's Dark Mild and the special Jubilee beer, Platinum Gold all in a welcoming environment with pleasant company.
The taproom is usually open on Tuesdays-Thursdays (1600-2100), Fridays, Saturdays & Bank Holidays (1200-2100) and Sundays (1200-1500). Occasionally there is live music and a food catering van, usually on Saturdays.
Beers are available to drink on the premises or to take away in bottles and mini-kegs, and there's also a local delivery service. Merchandise, including hats and glasses, is also available. Bewdley beers are regularly served in many local pubs, in Bewdley, Kidderminster, Stourport, Worcester and further afield.
The taproom is situated in the heart of Bewdley, in part of a former school, off Lax Lane, between Severnside South and High Street. There are regular bus services from Kidderminster and Stourport, and the Severn Valley Railway station is just across the other side of the River Severn. This is a great way to visit Bewdley Brewery and spend time visiting this historic town, with its range of excellent pubs.