Beat Brewery & Taproom, Unit 9, Old Forge Trading Estate, Dudley Road, Lye, DY9 8EL
Beat Brewery began as the idea of one man's daydreaming during corporate training days, which he turned into reality. Created in North Curry, Somerset, the idea expanded over a couple of years to the point where more time and investment were needed. In July 2018, Beat was purchased by Top Cat Brewery and moved to Lye near Stourbridge in the West Midlands. It's now a genuine 5 barrel micro-brewery, where brewers Chris and James produce beers true to the recipes and natural ingredients of the original Somerset brewery. They don't use isinglass finings, making them suitable for vegans. All beers are provided in cask, keg and bottles. Beat Brewery was founded with a mission to unite their love of beer and music, combining the mastery of craft beer with the artistry of some of the most influential music around. Each of the core beers has been paired with a music genre, including Raver Session Pale Ale (3.8%), SkaBurst Farmhouse Ale (4%), Metal Head Dark Roast Stout (4.8%), Jungle Drum Machine American Pale Ale (5%), Funk Dry-Hopped IPA (5.5%) and Cosmic Pop Black IPA (6%). These are complemented by seasonal beers, like Bohemian Raspberry Wheat Beer (5.3%), Indie Rock Dry-Hopped Porter (5.3%), Papa Loves Mango Sweet Mango Pale (4.2%), Twist & Stout Chocolate Milk Stout (5%) and Britpop Bitter (4%). These are available to take-away from the taproom or can be delivered locally, and they even get exported to Gibraltar!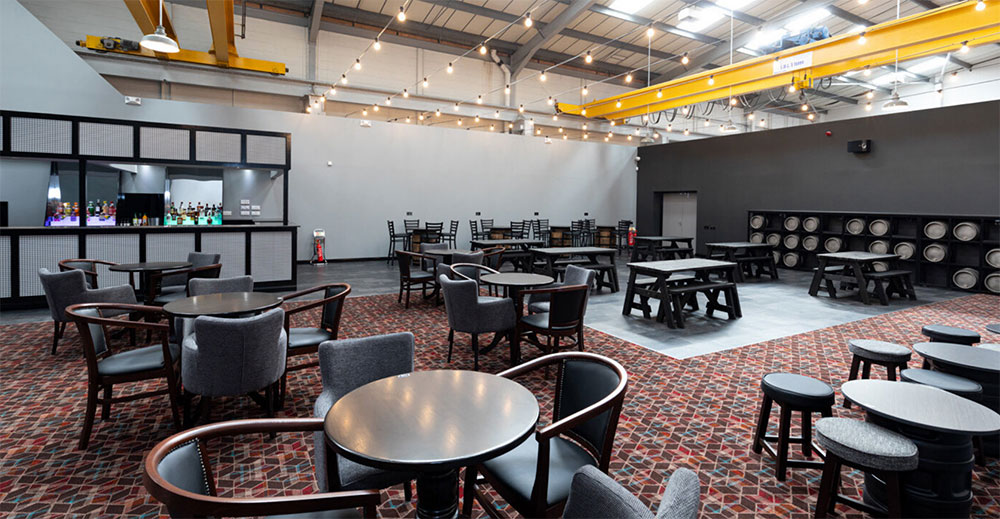 Beat opened their original taproom in 2019, but during the Covid lockdown in October 2020 supplemented this with a much larger area, which opened in May 2021, with over 100 extra seats. When we visited recently, it was decked out with Halloween decorations and providing a real party atmosphere. The bar offered six cask beers, supplemented by eight craft keg taps, often including guest beers from micro-breweries such as New Invention (Bloxwich) and Marble (Manchester). There is comfortable seating around tables or benches and on fine days you can enjoy the outside "car park" experience. The following weekend was to see live-music with local bands, which is now becoming a popular regular event, complemented by outside food caterers. Indeed, there's sometimes a bouncy castle set up, but only for the kids! We found the taproom welcoming to regulars and visitors alike, with friendly and helpful staff. It's a comfortable "industrial" warehouse environment, complete with overhead cranes, plus attractive artistic music posters around the walls. It's available for private hire, but unfortunately, the brewery is in an adjoining unit and not visible from the taproom. The taproom is usually open on Thursdays (5-11pm), Fridays (4-11pm) and Saturdays (12-11pm) and is child and dog-friendly. It's just a short distance from Lye railway station, with regular local bus services from Stourbridge and Dudley. The Beat Brewery & Taproom is certainly worth visiting to sample their wide range of music-inspired vegan-friendly craft beers and enjoy one of the "huge" filled rolls.